Elizabeth Hasselbeck Fired From 'The View'? 'Too Extreme and Right Wing'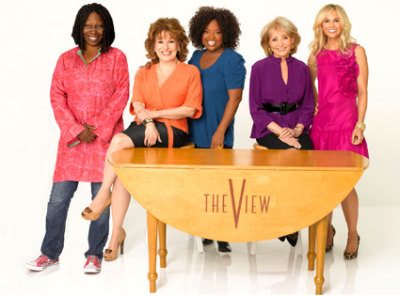 Elizabeth Hasselbeck has reportedly been fired from ABC's daytime talkshow "The View," just one day after her co-host Joy Behar confirmed her departure after 16 years on the show.
The openly conservative talkshow co-host has been described as being "too extreme and right wing" by some viewers, and now it has been reported that ABC producers will not renew her contract.
Hasselbeck, 35, first joined the popular show in 2003 after auditioning to replace former co-host Lisa Ling and her political commentary is often criticized by left-leaning critics.
"The viewers they polled all said she was too extreme and right wing," a source told Us magazine. "People did not watch the show because of Elisabeth. So they told her yesterday her contract would not be renewed."
Potential replacements for Hasselbeck reportedly include comedic actress Roseanne Barr, NBC host Hoda Kotb, former "America's Got Talent" judge Sharon Osbourne, and controversial comedian Kathy Griffin.
On Thursday it was revealed that Behar, whose political views often clash with Hasselbeck's, would not return to the show in season 17. Rumors began swirling about a potential move to leading Cable news network CNN.
"It seemed like the right time," Behar told Deadline regarding her decision to leave. "You reach a point when you say to yourself, 'Do I want to keep doing this?' There are other things on my plate I want to do — I've been writing a play, I've been neglecting my standup."
Fellow co-hosts Barbara Walters, Whoopi Goldberg and Sherri Shepherd are expected to return next season.