Elvis Tomb Auction Starts at $100,000, Includes After Death Services
The tomb of the late King of Rock 'n' Roll, Elvis Presley, has been announced to go up for auction next month.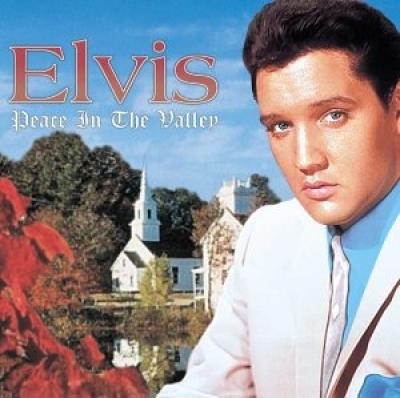 While the cemetery may not be the most obvious place to hold an auction, that is precisely where Julien's Auctions will be holding their next event. Up for auction will be the former tomb of Elvis Presley and his mother.
The crypt was the two month home of both Elvis and his mother Gladys in 1977, before both bodies were moved to Graceland, Presley's estate. According to the president of the auction, the sale is a once in a lifetime opportunity, although it may not be very useful until after death.
"I just consider that if you're an ultimate fan of Elvis Presley, it's an opportunity," Darren Julien told The New York Times. "It's definitely a conversation piece. Only one person can say, 'Hey, I'm going to be buried where Elvis Presley was."
The auction, which will take place in the mausoleum of the Forest Hill Cemetery in Memphis, Tennessee June 23 and 24 will also involve other celebrity material including a robe worn by Amy Winehouse, who died tragically at the age of 27 due to alcohol poisoning. Winehouse wore the robe during her music video "Rehab." A cigarette pack signed by the Beetles is also up for auction.
Elvis Presley moved to Memphis at the age of 13, where he began his career in 1954 at Sun Records.
The starting point of sale for Presley's former crypt will begin at $100,000 with post-life services included. One lucky bidder will not only be awarded Presley's temporary death spot, but will also receive a complimentary opening and closing of the vault and crypt for burial, a memorial inscription and the use of the chapel for a committal service.
The president of the auction denied that selling the tomb was "morbid," although some users joked that the sale had them "all shook up."
Elvis Presley's Tomb On Auction - Hollywood News