Emory Healthcare removes Christmas Eve as paid holiday, replaces it with Juneteenth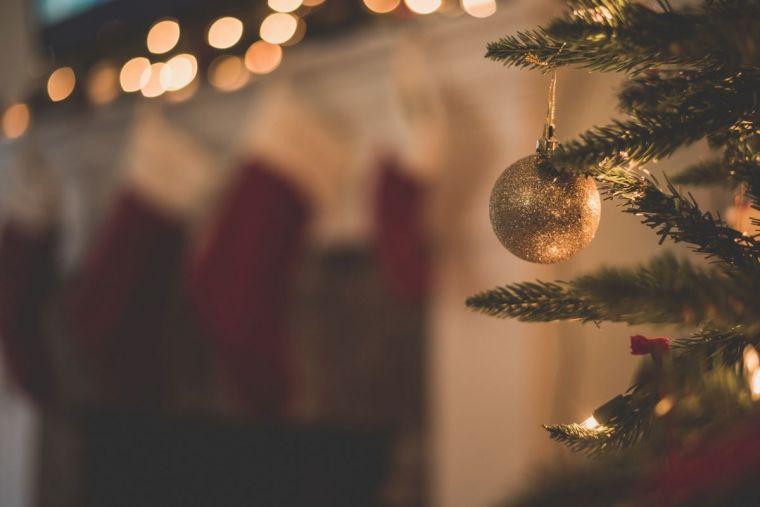 Emory Healthcare recently informed employees that Juneteenth will replace Christmas Eve as a paid holiday to ensure "equitable outcomes," meaning employees can receive holiday pay for the former, but they must use paid time off to celebrate the latter.
The healthcare system is part of Emory University in Georgia, one of the state's largest systems. Starting January 2024, EHC will implement the plan announced on Aug. 31 to remove Christmas Eve from its holiday calendar and replace it with Juneteenth. 
According to a statement by EHC CEO Joon Sup Lee that Washington Free Beacon reporter Aaron Sibarium shared on X Thursday, the healthcare system made the decision based on feedback from the EHC team. 
"We hope this will allow more opportunities for celebration, reflection, and education," Emory Healthcare CEO Joon Sup Lee wrote in an email to employees. pic.twitter.com/5WFWx0q49r

— Aaron Sibarium (@aaronsibarium) September 7, 2023
"At its heart, diversity, equity, and inclusion at Emory Healthcare (EHC) is about creating an environment of true belonging for our patients and team members, while ensuring equitable outcomes for all," Lee wrote in an email to employees. 
The EHC CEO hopes the change "will allow more opportunities for celebration, reflection, and education." 
In his statement, Lee said EHC observes nine paid holidays while other Atlanta healthcare systems average six paid holidays. He stated that patients could not schedule appointments during these holidays, as EHC's clinics and business offices are closed in observance of the day. 
"To minimize impact to patient care, we will not be adding another paid holiday to our calendar," Lee stated. 
While EHC intends to remove Christmas Eve from its holiday calendar by January 2024, the CEO said employees will still have the option to use paid time off to celebrate the December holiday.
Emory Healthcare did not immediately respond to The Christian Post's request for comment. 
As Atlanta News First reported, anonymous employees expressed dissatisfaction with the decision, with one unnamed provider alleging that many feel "frustrated" about the change. 
"You can't replace one for the other. It's completely inappropriate. It's essentially pitting a Christian holiday against something that's to be celebratory for everyone — but specifically for our black colleagues," the provider told the outlet. 
Another unnamed employee said many were under the impression that EHC intended to add Juneteenth to the calendar and removing Christmas Eve is not something that the staff wanted.
"Something that should be an extremely joyful and collective celebration has become another reminder of how our black colleagues can't have anything without sacrifice," the employee said. 
NAACP DeKalb County President Edwina Clanton also questioned why EHC could not have Juneteenth and Christmas Eve on the calendar at the same time.
Clanton wants to see companies recognize Juneteenth as a federal holiday, but she is concerned that EHC's actions could result in tension. 
"I'm sure it will put anger in some hearts," she said. "Why do we have to do this? Why can't we have our old holidays off? Some more consideration, even asking the employees which days you want to give up, that may have worked better." 
Juneteenth marks the anniversary of when U.S. Major Gen. Gordon Granger issued General Order No. 3 on June 19, 1865, declaring that the slaves in Galveston, Texas, were free. Juneteenth is one of the newest federal holidays, as it only received its official designation in 2021. 
At the signing of the "Juneteenth National Independence Day Act" that established the federal holiday, President Joe Biden said the observance "marks both the long, hard night of slavery and subjugation and a promise of a brighter morning to come."
"I'm especially pleased that we showed the nation that we can come together as Democrats and Republicans to commemorate this day with the overwhelming bipartisan support of the Congress. I hope this is the beginning of a change in the way we deal with one another."