Episcopal Diocese of Maryland Says They Knew About Heather Cook's DUI Before Electing Her as Bishop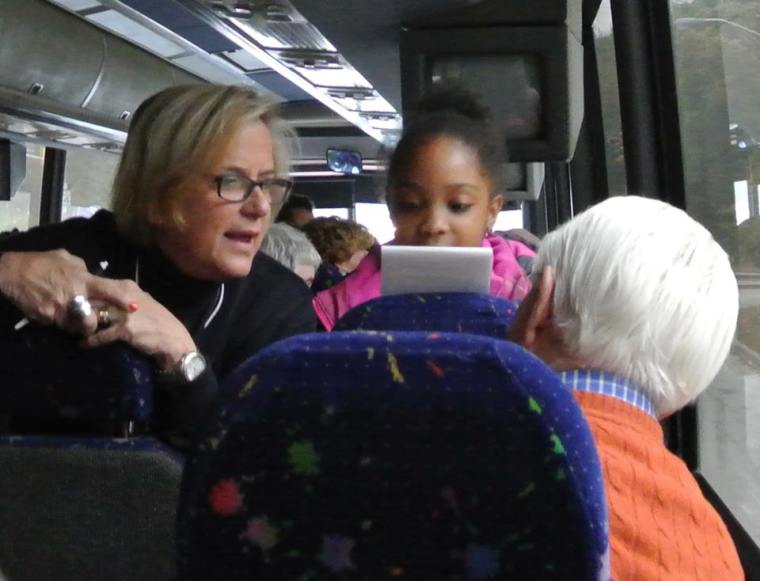 As outrage and criticism continue to mount over the hit-and-run death of a cyclist at the hands of Heather Cook, 58, the first female bishop of the Episcopal Church of Maryland on Saturday, the Diocese has revealed that they knew about her 2010 DUI before she was elected as bishop earlier this year.
Cook, who's the second-highest ranking official in the Diocese, hit 41-year-old married father of two, Thomas Palermo, as he cycled on a Baltimore roadway Saturday afternoon then fled the scene as he lay dying. She only returned to the scene later after other cyclists reportedly chased her down. Authorities say they are investigating the incident and have refused to release any details.
In the meantime, a lot of attention has now focused on Cook's past misdemeanor charge and speculation on whether she might've been drinking or using her cell phone when she hit Palermo.
Court records highlighted by the Baltimore Sun reveal that in September 2010 Cook was charged with driving under the influence of alcohol, possession of marijuana and paraphernalia in Caroline County. She registered a .27 blood alcohol level, more than three times the legal limit in Maryland.
According to The Associated Press the reporting officer highlighted that at the time of the incident Cook was driving on the shoulder at 29 mph in a 50 mph-zone with a shredded front tire. Her vehicle reeked of alcohol and she had vomit streaming down the front of her shirt. She was so intoxicated, he noted, she couldn't finish a field sobriety test as there were concerns she would fall and hurt herself.
She only received probation for the DUI while the marijuana possession and paraphernalia charges were dropped. Police also recovered a nearly empty bottle of whiskey and a metal smoking device from her car.
In a statement posted to the website of the Diocese Tuesday evening, church officials said they were already aware of Cook's history and had forgiven her.
"One of the core values of the Christian faith is forgiveness. We cannot preach forgiveness without practicing forgiveness and offering people opportunity for redemption," the church began their statement.
"As part of the search process, Bishop Cook fully disclosed the 2010 DUI for which charges were filed resulting in a 'probation before judgment.' After extensive discussion and discernment about the incident, and after further investigation, including extensive background check and psychological investigation, it was determined that this one mistake should not bar her for consideration as a leader," it continued.
"We, too, are all filled with questions for which there are still no answers, and we are all filled with anger, bitterness, pain and tears. Our thoughts and prayers right now are with Mr. Palermo, his family and friends, and the bicycling community. And, we continue to pray for Bishop Cook in this time of her tremendous grief and sorrow," the statement ended.
Moncure Lyon, 65, of Baltimore, told AP that he was wrapping up his bike ride when he discovered the injured Palermo lying in the street in a semi-fetal position. His head was on the curb.
"Several times I tried to take his pulse, but I couldn't find any response. … He was hit hard. Both wheels on his bike were knocked off and severely out of round," said Lyon.
Passers-by called 911 and Lyon explained that he went searching for the car that hit Palermo based on eyewitness description. He located the car 100 yards away at a stop light.
"The windshield was completely smashed in, with a hole on the passenger side, and from the damage of the car, there was no doubt in my mind that was the car," said Lyon.
"I asked the lady who was driving, 'Are you all right?' Then the light turned green, she said 'Yes,' and she left," he added.