Eric Metaxas: American Church Lacks Faith That Only Comes From Being Persecuted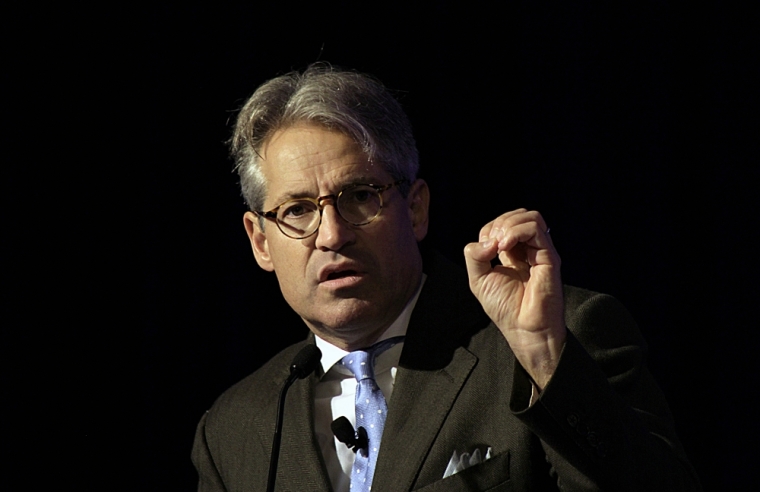 SILVER SPRING, Maryland – New York Times bestselling author Eric Metaxas says that many Christians in the United States have adopted an "American version of Christianity" and lack a true understanding about what it means to be faithful to God's word under the threat of persecution.
Metaxas, the author of several books including the recent title If You Can Keep It: The Forgotten Promise of American Liberty, gave a one-hour keynote speech to kick off The Bridge, an annual 3-day conference focusing on the persecuted church hosted by collaboration of groups led by the persecution watchdog group International Christian Concern.
As Metaxas has authored biographies of historical, influential philanthropists like William Wilberforce and Dietrich Bonhoeffer, his address focused on how Bonhoeffer played an instrumental role in awakening the German church to stand up to the atrocities committed against the Jews by the Nazis and he compared some of the similarities between the German church during the Holocaust to today's church in America.
Metaxas said that Bonhoeffer realized that the role of the church in a functioning society is to be the "conscience of the state" and challenge the state every time it persecutes the people and creates injustices.
Metaxas said that the problem with the German church was that it fell into a "trap" of getting too cozy with the state and too comfortable with its position in society that it overlooked the grave injustices committed against the Jews.
Another issue that the German church faced was "fussy" theological differences that prevented German Lutherans, Catholics and others from uniting. But just as the church in Germany was too proud to be German or too proud to be Lutheran, Metaxas said that too many Christians in America are more proud to be American or Baptist than they are to be Christian.
"I started realizing that [Bonhoeffer's] primary mission was to wake up the church because he knew that the church had the ability in that generation to stand against the Nazis, to be a powerful force if they would stand, if they would count the cost, if they would do what God called them to do, to not be afraid of death, to have courage. In other words, if they would actually be Christian," Metaxas said. "If you are actually Christian, you don't fear death because there is no such thing as death. Jesus defeated death. Like he actually defeated death, it is not a metaphor. You die, you don't die."