Eric Metaxas Announces Steve Bannon Interview, Talks Trump Tweets With Ann Coulter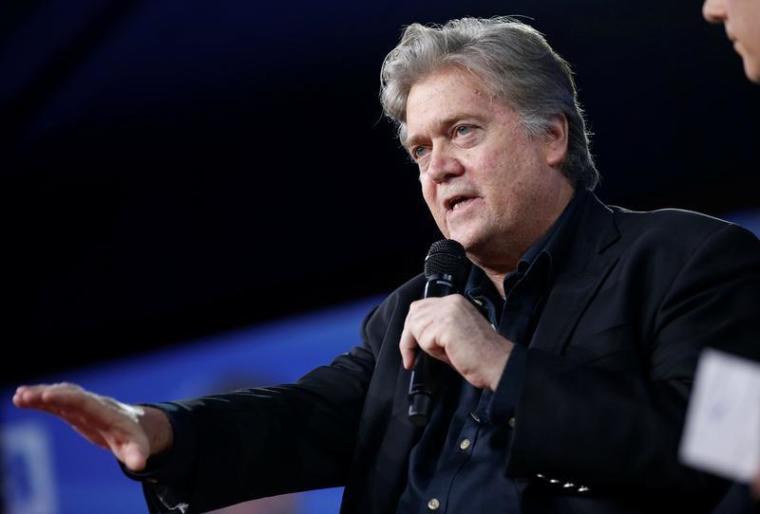 Radio host and best-selling author Eric Metaxas will interview former Trump administration advisor Steve Bannon after the controversial rightwing personality was dis-invited from the New Yorker Festival.
New Yorker editor David Remnick canceled Bannon's invitation to be interviewed at the festival within hours of announcing the interview on Monday, following intense public outcry.
This opposition included celebrities planning to attend the festival, including actor Jim Carrey, comedian Patton Oswalt, and late night program host Jimmy Fallon.
In an episode of his podcast "The Eric Metaxas Show" that aired Tuesday, the conservative Christian author announced that he was going to interview Bannon at a future event.
Metaxas explained that he reached out to Bannon's representatives and they agreed, though a specific date had not yet been chosen. Driving his decision, explained Metaxas, was the New Yorker's cancellation.
"It's very important in this country, folks, I just want to say this, that we keep our mind open and that we allow people to have their say," stated Metaxas.
Metaxas bemoaned Remnick's decision to cancel Bannon's interview, noting that he "could have asked him anything," including critical questions. This led Metaxas to believe that "I need to do something."
Metaxas is not alone in his criticism of Remnick's cancellation decision. Jack Shafer, senior media writer at Politico, said in a column published Tuesday that the New Yorker editor "should have stuck to his guns."
"Talking to a monster is not necessarily an endorsement of a monster's ideas. The whole episode is enough to make you wonder whether the celebrities who bailed from the festival even read the magazine," wrote Shafer.
"By playing the guardian, Bannon's foes think they're protecting the masses. Instead, they've allowed him to play the martyr — and only made him stronger."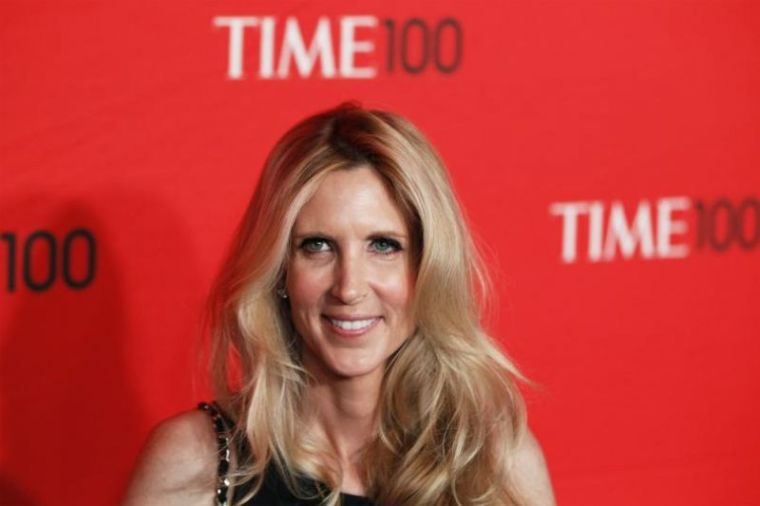 During his program, Metaxas also talked with conservative author Ann Coulter, mostly centering on her newest book, Resistance Is Futile!: How the Trump-Hating Left Lost Its Collective Mind.
"The very people who once mocked right-wingers for (allegedly) overreacting to every little thing are now the ones hyperventilating and hatching insane conspiracy theories," noted the book's Amazon description.
"Now Ann Coulter skewers the various elements of 'The Resistance' — the pussy-hat brigade, the Russian-collusion witch hunters, the media alarmists, the campus hysterics, and more."
As part of their conversation, Metaxas and Coutler discussed their opinion of the Trump administration, with both taking issue with his overall Twitter feed.
Coulter explained that she took issue with Trump's tweets attacking Attorney General Jeff Sessions, saying "I feel like someone needs to keep reminding Trump" that he is the president.
"Some of his tweets I like and its useful," said Coulter, "but tweeting about one of your own employees," she added, referring to Sessions.
"He's the president of the United States and he forgets sometimes," agreed Metaxas. "It seems like he forgets all the time that he's the president of the United States and he keeps tweeting things out that just cause more trouble."