Erica Campbell Celebrates 'I Luh God' Music Video Reaching 1 Million Views on YouTube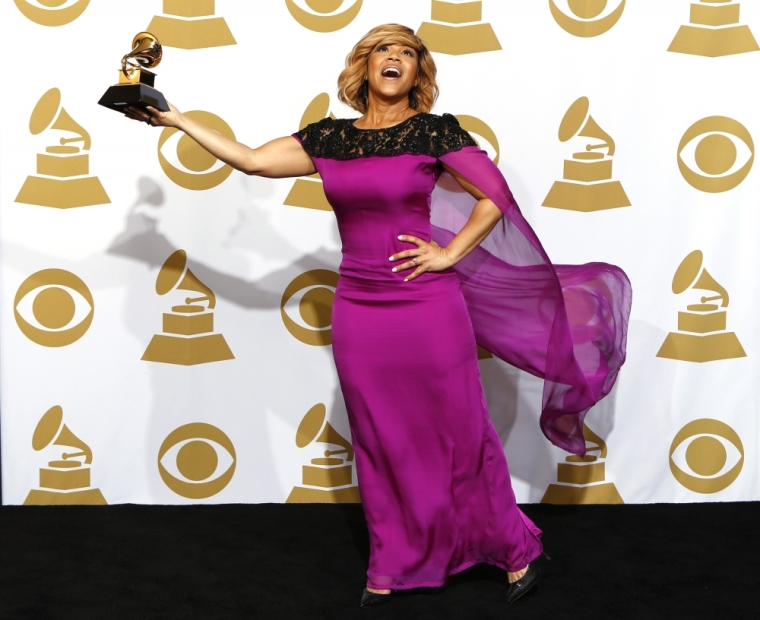 After receiving some early criticism for ushering in a new "trap gospel" sound earlier this year, gospel singer Erica Campbell's "I Luh God" has reached 1 million views on YouTube.
Campbell, the 43-year-old Mary Mary singer who ventured into solo territory with her debut album Help last year and her remix album Help 2.0 earlier this year, took to Twitter to celebrate the accomplishment of her latest music video.
"Yay!!!! #ILuhGod video hit over 1 million views!! Please subscribe to ImEricaCampbell @YouTube channel right now," Campbell tweeted. "Go see the video if you haven't already!! #MyBlock @bigshizz @edawkins."
The singer's latest single has a hip-hop beat and features Campbell using a rap cadence never heard before by fans.
"They're used to (me) very pulled up and polished and singing 'Yesterday' and 'Help.' But, I just wanted to have fun, declare my love for God and at the same time reach an audience that I think the gospel community sometimes ignores," Campbell previously told CNikky.com. " There is Christian hip-hop but I feel that more caucasian children gravitate to it. So, I figured, you're my people so, let me get with my folks!"
Campbell, who grew up in Inglewood, California, said being raised in a rough neighborhood has influenced who she is as a person. Even if she has not previously showcased that to the world, it is still a part of her experience that is now present in her music.
Some might be weary of the new sound fusing gospel and trap music where rappers use similar beats and cadences to glorify drug transactions, but veteran gospel music artist, writer and producer Kirk Franklin came to Campbell's defense when appearing on NPR earlier this year.
"I just commend her efforts, man. I think that trying to make a message that's old as many millennia and try to make it culturally relevant, it's always a tough job," he said. "I always try to remember the heart of the person doing it and I am very, very good friends with Erica. She has a great heart for God, she has a great heart for ministry and I just believe that the heart always wins."
While Campbell recognizes that not everyone will appreciate songs like "I Luh God," she previously cautioned critics to think about what they're doing to the body of Christ when they publicly bash her musical expression.
"... I think before you criticize, and especially before you criticize publicly, ... because what that does is make the Christian body look even more divided and more argumentative and at war with each other. If you know me, or you know someone that knows me, contact me as opposed to posting something ugly or nasty," said Campbell.
"Now, you've created this conversation and the people that like it are mad and the people that don't like it are mad, and really God gets no Glory out of that. If you take all of the music away, which is the main thing people are mad at, and you just look at the words, you change your total view."
Campbell does not take her career for granted and spoke to The Christian Post last year about remembering her purpose when accidentally offending people.
"I really love Jesus and I'm really, really grateful for what I do. I don't take it lightly," she told CP. "It is never my intention to offend people but I know sometimes they get offended. I just hope that they hear and see my heart in the things that I say and the music that I sing.The real purpose is to reach people for Jesus."