Erica Campbell Says Church People Might Get Upset Over Oprah's 'Greenleaf'
Erica Campbell Says Church People Might Get Upset Over Oprah's 'Greenleaf'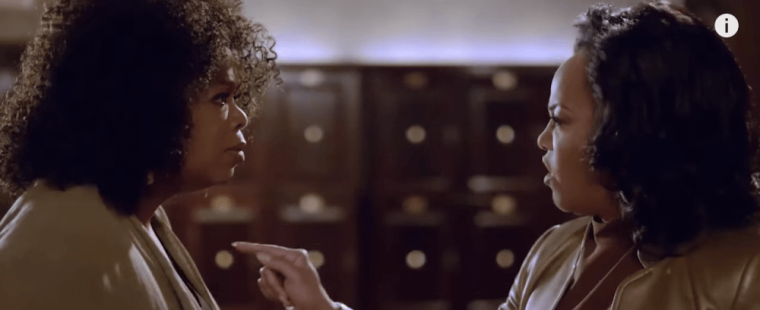 Oprah Winfrey's new drama series "Greenleaf," which is centered around a black megachurch, might upset some Christians, according to gospel music star Erica Campbell.
"Some church people may be upset," Campbell said on the "Tom Joyner Morning Show."
The OWN network scripted drama "Greenleaf" delves into the sex, lies and mayhem taking place in the Greenleaf family and their Memphis, Tennessee-based megachurch called Calvary World Fellowship Ministries.
While some might consider the behavior showcased on the series to be salacious, Campbell spoke about the reality of Christian life, which is that churches do not feature perfect people.
"I believe everybody that's coming to church needs Jesus. There is no such thing as perfect people," she said. "It is messed up folk who need a perfect God and so you bring your junk to church and you try to deal with it."
Some gospel musicians have outwardly supported the show, like famed choral master Ricky Dillard.
"I'm glued to my TV because 'Greenleaf' is literally the truth! OMG! @Oprah," he tweeted.
A shocked fan asked Dillard, "you really support this show," to which he did not hesitate to reply, "I enjoyed it. #ToEachHisOWN."
Despite the soap opera-like drama and explicit content that might upset some people within the church community, Winfrey is not the least bit worried about receiving a negative response.
"I think it's a platform that nobody has actually explored. I grew up in the black church, I wouldn't be who I am without it," she said during a Q&A with media. "My speaking to the writers room on the very first day and my conversations with [writer Craig Wright] were all about, 'look this is not just a church. It's the nurse, doctor, lawyer, psychologist, our therapy, nurturer, support, it's our rock."
"It's everything and so everybody who's writing about it has to understand and know that," she added.
As reported by The Christian Post last month, during the making of the series Winfrey called Biship T.D.Jakes, senior pastor of The Potter's House in Dallas, Texas, to assure him that the "Greenleaf" series is not based on him, his church or any other megachurch in America.
"I spoke to T.D. Jakes and said, 'I just want you to know I'm doing a show about a mega church and the only resemblance to you, is that our main character is called Bishop and you're a bishop.' And he says, 'I'm happy to hear that because I've heard something's about it…,'" Winfrey recalled in a question and answer session according to Eurweb reports. "I said, 'I just want you to know, from my lips to your ears, I have nothing but deep respect and regard for the church. I, Oprah Winfrey, am going to do nothing, ever, that disrespects the church."