Erica Campbell Launches 4-Hour Talk Show 'Get Up! Mornings' May 10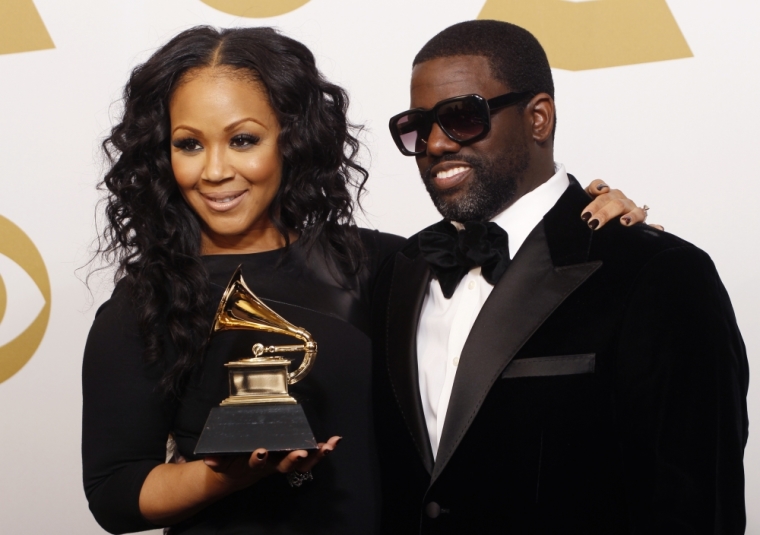 After years of supplying her fans with tunes on the radio, gospel singer Erica Campbell is taking on a different role with her own syndicated radio talk show.
The 44-year-old Mary Mary singer took to Instagram on her birthday April 29 to announce her latest venture.
"Thank you for another year to bring you Glory. I thank you for my new assignment as host of Get Up! Mornings with Erica Campbell my syndicated show with Reach Media and Radio One. #Blessedonpurpose #justwannapleaseyouLord," Campbell wrote.
The "I Luh God" singer will serve as a host of the four hour inspirational radio show that will showcase a range of gospel music, include interviews and provide listeners with practical principles as she shares her mantra of "Faith Walking. Love Talking. Joy Living."
Campbell's new nationally syndicated show will be broadcast out of Dallas, Texas, from 5 a.m. to 9 a.m. CT starting May 10.
The singer has taken on a number of ventures other than music in recent years. Last year, she debuted a line of hair extensions.
"So excited about my new venture with Vernon Martin," Campbell revealed on Instagram "'Erica by Erica Campbell' is available as of Christmas Day — my new Hair line!!!!!! #wigs #bundles #hairextensions #EricaByEricaCampbell #VeMa @thevernonmartin."
Campbell is beyond busy with her Mary Mary reality television show, solo career and responsibility as first lady of the California Worship Center church in Hollywood. And she previously spoke to The Christian Post about how she manages to balance it all.
"You just take one day at a time. It is a lot, but I don't feel overwhelmed," the "Help" singer revealed to CP last year. "I feel like I'm busy, but if God gives you the vision, He will give you the provision to handle it. So I have a great staff of people. I don't do anything in my own strength or by myself."
She went on to add, "I just say thank you for the support, I believe there are people that pray for me and lift me up, so I say thank you so much. I couldn't do this without the power of prayer. I'm very grateful for everyone who's been supportive up until this point."
"There's still much more to come," she hinted. "Erica Campbell stays busy."