Erica Campbell to Introduce Luxury Hair Line on Christmas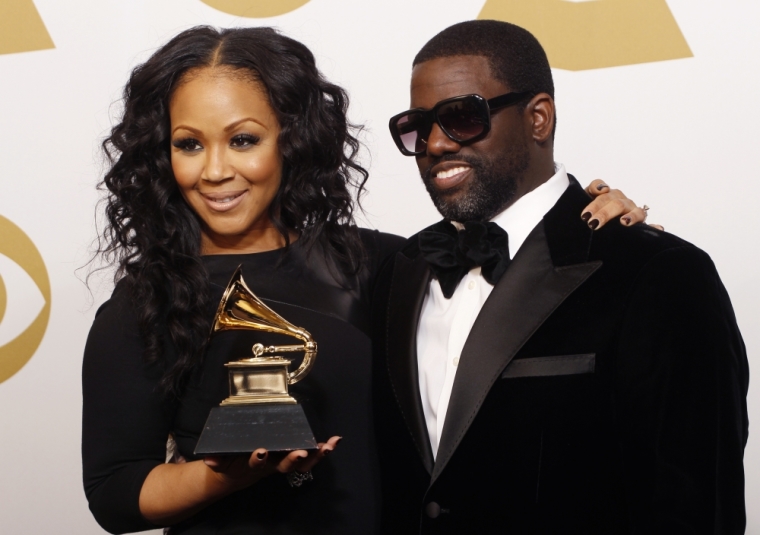 Erica Campbell is doing more than just celebrating the birth of Jesus Christ on Christmas day; the gospel singer is also debuting a new line of hair extensions.
"So excited about my new venture with Vernon Martin," Campbell revealed on Instagram. "'Erica by Erica Campbell' is available as of Christmas Day - my new Hair line!!!!!! #wigs #bundles #hairextensions #EricaByEricaCampbell #VeMa @thevernonmartin."
These days Campbell is beyond busy with her Mary Mary reality television show, solo career and responsibility as first lady of the California Worship Center church.
"You just take one day at a time. It is a lot, but I don't feel overwhelmed," the "Help" singer revealed to The Christian Post earlier this year. "I feel like I'm busy, but if God gives you the vision, He will give you the provision to handle it. So I have a great staff of people. I don't do anything in my own strength or by myself."
"I just say thank you for the support. I believe there are people that pray for me and lift me up so I say thank you so much. I couldn't do this without the power of prayer, so I'm very grateful for everyone who's been supportive up until this point," Campbell previously told CP. "There's still much more to come. Erica Campbell stays busy."
While there is no simple explanation for how Campbell keeps all of her ventures together, she does make sure to prioritize her family.
"At some point you shut it all off and I'm just a mommy and Warren's wife. I make the best of it and take it one day at a time," she said. "I don't think there's a specific ABC or 1, 2, 3 for how to manage my life."
However, the gospel star stressed the importance of having peace throughout her day in order to maintain balance.
"You literally have to make sure that peace is always present. And peace is not the absence of trouble, it's the presence of Jesus Christ," she revealed. "So I wake up in the morning and I go, 'Jesus be with me today in every phone call, in every issue, in every problem, in every triumph ... be with me in every moment so I handle it right.'"
At times things may seem overwhelming, but Campbell believes those moments can often be blessings in disguise.
"Sometimes you can be in the middle of a blessing and look at it as a problem. Sometimes when God opens a lot of doors and you have a lot going on, it's easy to go, 'This is too much,'" she said. "My thought is, I didn't open these doors. God did. So I say, 'God, give me the ability to enjoy it and still be effective at my job.'"