Russell Moore Takes on Critics at SBC for Supporting Religious Freedom for Muslims to Build Mosques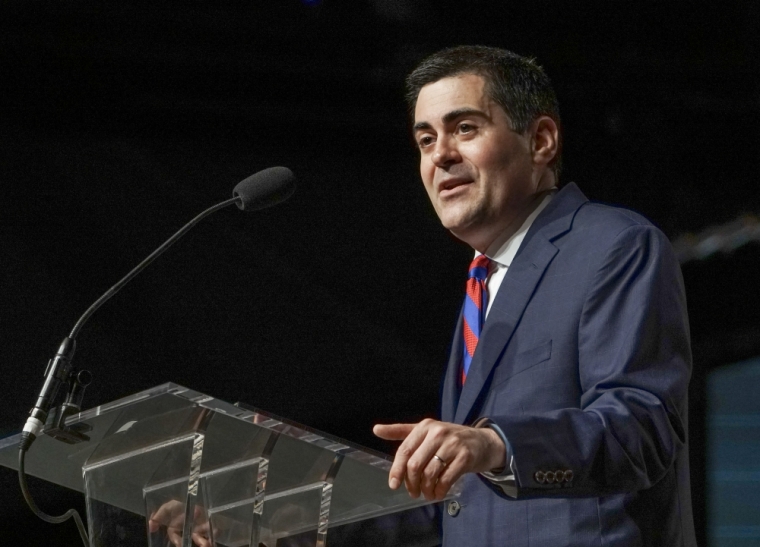 The Ethics & Religious Liberty Commission received criticism from some members of the Southern Baptist Convention at the denomination's annual meeting on Wednesday for filing an amicus brief on behalf of a Muslim group seeking to build a mosque.
In May, the ERLC joined a diverse coalition of groups in an amicus brief to support the Islamic Society of Basking Ridge in its lawsuit against a New Jersey township that rejected its application to build a mosque.
At the SBC's annual meeting held earlier this week in St. Louis, Missouri, some of the messengers called for action to be taken against the ERLC for joining the amicus brief.
Messenger John Wofford of Armorel Baptist Church of Armorel, Arkansas, requested a motion Tuesday calling for the firing of SBC officials who support the building of mosques.
"I move that all Southern Baptist officials or officers who support the rights of Muslims to build Islamic mosques in the United States be immediately removed from their position within the Southern Baptist Convention," Wofford said.
Later during that same session Jerry Moss of South County Baptist Church in St. Louis proposed a resolution to have the ERLC remove its name from the amicus brief.
"God's Word, the Holy Bible, states not to be unequally yoked to an unbeliever," Moss said. "The union seems to be an equal to the building of a golden calf, found in Exodus."
"The religion of Islam does not adhere to the same tenants and beliefs, or uphold the same freedoms as that of Christianity."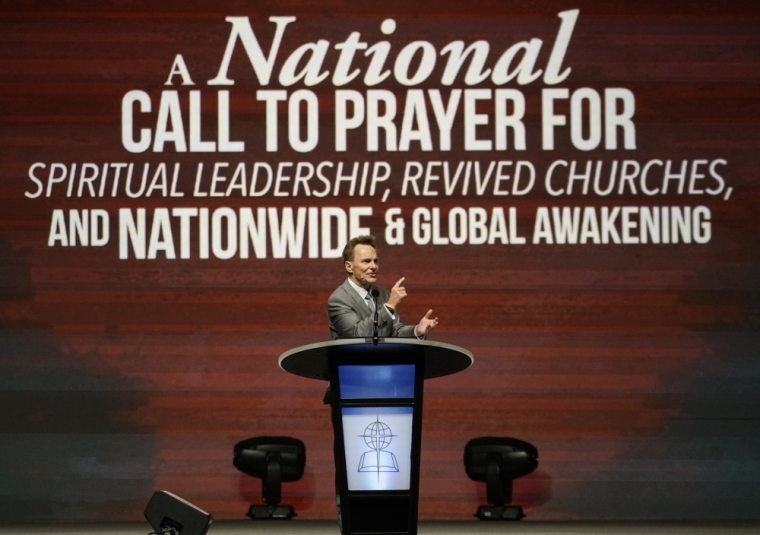 While both motions received seconds, they were later ruled out of order because their application would have exceeded the authority of the SBC and its messengers.
On Wednesday morning during the question-and-answer segment of ERLC's report, Wofford asked ERLC President Russell Moore how he could support the building of the mosque in light of Islamic extremism.
"What it means to be a Baptist is to support soul freedom for everybody," replied Moore, receiving applause from the audience.
"Brothers and sisters, when you have a government that says 'we can decide whether or not a house of worship can be constructed based upon the theological beliefs of that house of worship,' then there are going to be Southern Baptist churches in San Francisco and New York and throughout this country who are not going to be able to build.""
At issue for the motions was the ERLC and International Mission Board's decision to join an amicus brief for the case Islamic Society of Basking Ridge v. Township of Bernards, et. al.
The case pertains to Bernards Township's rejection of an application by the Islamic Society last December due to local opposition to the project.
"Residents cheered, applauded and were giddy with delight after the Bernards Township Planning Board on Tuesday unanimously voted down the application to build an Islamic mosque on Church Street," reported patch.com.
"The Islamic Society of Basking Ridge, Inc. had submitted an application back in September 2012 to build a 4,250-square-foot Islamic mosque on Church Street, a historic section of the township."
For the amicus brief, ERLC was joined by the Becket Fund for Religious Liberty, International Society for Krishna Consciousness, National Association of Evangelicals, Sikh Coalition, South Asian Bar Association of New York, and Unitarian Universalist Legislative Ministry of New Jersey.
"A Muslim mosque cannot be subjected to a different land-use approval process than a Christian church simply because local protesters oppose the mosque," read the brief's introduction.
"Amici urge this court to grant plaintiffs' 12(c) motion for partial judgment on the pleadings because defendants have improperly applied different legal standards to a mosque simply because it is a mosque."
This is not the first time that the ERLC has received criticism from members of the SBC over its involvement in the amicus brief.
Days before the annual meeting began Gerald Harris, editor of the Georgia Baptist newspaper The Christian Index, authored a column arguing that American Muslims did not deserve the same religious freedom protections as Christians.
"While Muslims around the world and in our own country are shouting 'Death to America' should we be defending their rights to build mosques, which often promote Sharia law and become training grounds for radicalizing Muslims?" asked Harris.
"… it must be understood that to Muslims, freedom of religion means practicing Islam only. Muslims are compelled by the Quran to destroy all other religions by whatever means necessary so that Islam may be the only religion in the entire world."