ESPN Analyst Chris Broussard and Rapper Andy Mineo to Talk Leveraging Culture as Christians at NYC Gathering
MC Jin and Actors Mark Tallman and April Hernandez Also to Appear at The Bridge Church in Brooklyn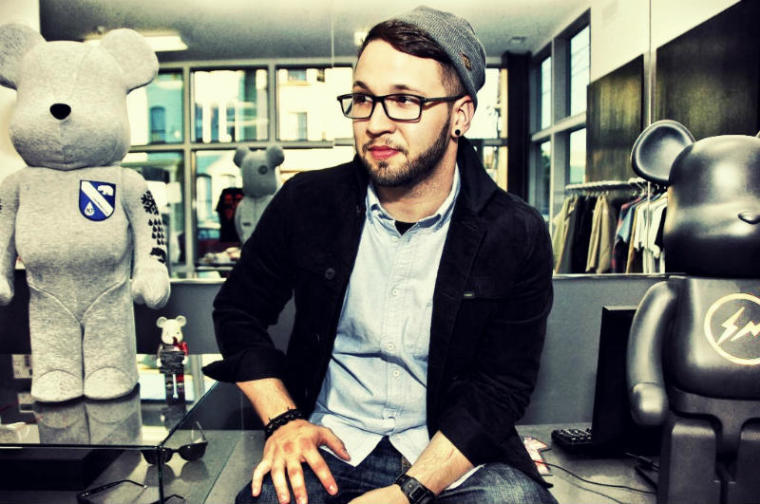 NEW YORK — Chris Broussard, an ESPN analyst who came under fire last year for speaking out on openly gay NBA player Jason Collins, will join rappers Andy Mineo and MC Jin and television stars Mark Tallman and April Hernandez next month in NYC to share how they maintain an authentic Christian witness even in dark places.
The two-day event, titled "Leverage," is being hosted by The Bridge Church, a Brooklyn plant preparing for its official launch on Easter Sunday. James Roberson, pastor of the new faith community, told The Christian Post that "Leverage" will highlight how influential Christians bridge what some might consider a secular-sacred divide.
"We wanted to gather people, leaders we feel that are penetrating the dark areas of society with the light of the Gospel by leveraging their influence. So we're thinking rappers and journalists and actors, and these are generally dark areas, areas where the Gospel's not going. We look at these [people] as missionaries. We feel like they're using the light of the Gospel in areas a lot of people don't go into," explained Roberson.
"The heartbeat of 'Leverage' is to show that you can leverage your influence in whatever area God has placed you in. We don't want to present this idea that the greatest Christian is a pastor or a missionary, someone who goes off to a foreign land," he added. "But because there's the concept of the priesthood of all believers, we are all ministers to some degree. We can now highlight all different types of people who are stewarding the Gospel of Jesus Christ in a number of different areas. That was really the heartbeat behind it."
Roberson bemoaned the examples of celebrities or cultural influencers who say they are Christians but whose "demonstration of the Christian life is confusing."
4 photos
(Photo: YouTube)
"You get these Christians up there that's living all types of different lives. They co-sign Jesus to their entertainment life, but they don't co-sign Jesus to their whole life," he added. "We want to show something different. We want to get authentic Christians who have a platform and just put that on display for people."
The "Leverage" event, free both nights (March 13 and 20), will feature performances by rappers MC Jin and Andy Mineo, whose new Never Land EP debuted in January at no. 2 on Billboard's rap albums chart. Roberson plans to especially grill Tallman ("Single Ladies") about being viewed as a sex symbol and taking on risqué roles, as well as Broussard for his thoughts on Jason Collins being signed by the Brooklyn Nets, considering the heat the ESPN analyst took after stating his opinion on homosexuality.
Broussard was the target of gay activists last year for saying on ESPN that he did not believe Collins' sexual lifestyle was compatible with the Christianity the NBA center claimed to practice.
"If you're openly living in unrepentant sin, whatever it may be, not just homosexuality, whatever it may be, I believe that's walking in open rebellion to God and to Jesus Christ," Broussard said last April, before activists called for his suspension.
The outspoken Christian later told his K.I.N.G Movement prayer group that even though he was "getting a lot of hate," he hoped God would still be glorified.
Roberson shared with CP last November his vision for The Bridge Church, which meets in the burgeoning Park Slope neighborhood in the borough of Brooklyn, and said this week that his team was excited about the upcoming launch of Sunday services starting on April 20, Easter Sunday.
As Roberson explained, although his goal is to plant at least one church in each of New York City's five boroughs (plus Long Island and Westchester County) in the next six years, the real purpose of church planting is to transform the city through discipleship.
"We really wanted to reach the city and disciple people. We feel like the essence of discipleship is teaching people to obey the Scriptures," he said.
Learn more about the "Leverage" gatherings and The Bridge Church online: http://bridgechurchnyc.com.