Evangelical Christians and GOP Are More Pro-Israel Than Democrats, Says Jewish Activist and Fmr. CBS Senior VP Who Denounces 'Myth of Bipartisanship'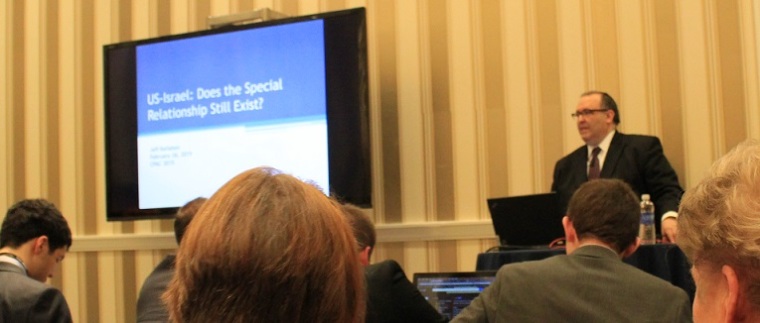 NATIONAL HARBOR, Md. — Jeff Ballabon, a Jewish activist and former senior vice president of CBS News, says Republicans and Evangelicals have always been more pro-Israel than Democrats or liberals.
Ballabon, who's also columnist, told those gathered at the Conservative Political Action Conference Thursday afternoon that over the past few decades Republicans have supported Israel far more than Democrats.
Using data collected by Gallup polling, Ballabon took issue with what he described as "the myth of bipartisanship," which is the claim that Democrats have been as supportive of Israel as Republicans.
"It's an incredibly partisan relationship. Eighty-three percent of Republicans sympathize with Israelis but only 48 percent of Democrats," said Ballabon. "This isn't cyclical. This isn't who is in the White House, it's not who is the prime minister of Israel, it's not who controls Congress or the Knesset."
"The liberal idea has painted Israel as an aggressor, an oppressor. But Evangelicals don't really buy that because they don't see a need for Palestinian suffrage," he explained in an interview with The Christian Post.
"They know the history much, much better first of all. And Evangelicals are brought up knowing the story not just of the Bible but of the modern state of Israel. They know that there was no Palestinian polity before Israel came."
During his presentation, Ballabon focused on the apparent evolution of Democratic views on Israel. He noted that in 1980 then President Jimmy Carter opposed the creation of a Palestinian state.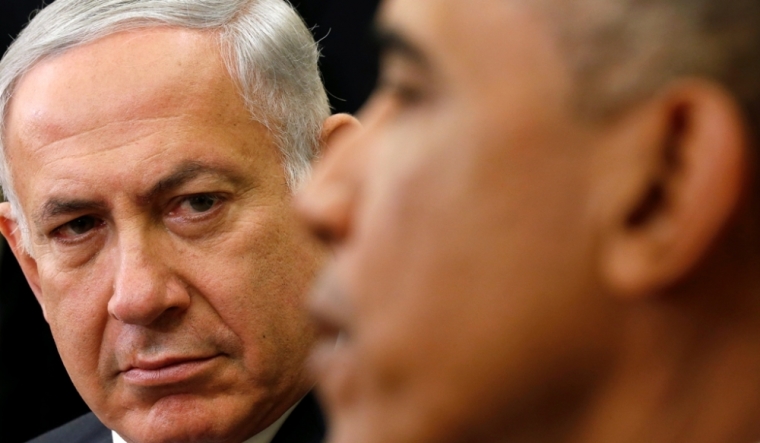 Ballabon also argued that well into the 1990s Democratic leaders largely remained opposed to a "two-state solution" for the Israeli-Palestinian conflict.
Over the past few decades, however, Democrats have always sympathized with Israel far less than Republicans.
Ballabon's presentation came as controversy has erupted on Capitol Hill regarding the invitation of Israeli Prime Minister Benjamin Netanyahu to speak before a joint session of Congress.
Although Speaker of the House John Boehner, R-Ohio, invited Netanyahu to address Congress over the possible lifting of sanctions on Iran, the White House has expressed disapproval of the speech.
Furthermore, Politico reported recently that some Democrats in the executive and legislative branches might skip the Netanyahu speech altogether.
Edward-Isaac Dovere and Jake Sherman of Politico wrote earlier this month that certain Democrat congressmen and Vice President Joe Biden might be absent.
"Dozens of House Democrats are privately threatening to skip the March 3 address, according to lawmakers and aides, in what's become the lowest point of a relationship between the Israeli prime minister and President Barack Obama that's never been good," reported Politico.
"Netanyahu's already been denied an Oval Office meeting with Obama. Secretary of State John Kerry has no plans to meet with him while he's in town …"
Ballabon's remarks were part of the American Conservative Union's annual major gathering known as CPAC.
Held at the Gaylord National Resort and Convention Center near Washington, D.C., CPAC features several conservative groups, activists, politicians, and public figures.