Evangelical Leaders Launch Prayer Campaign for Dreamers; Urge Congress to Act as DACA Expires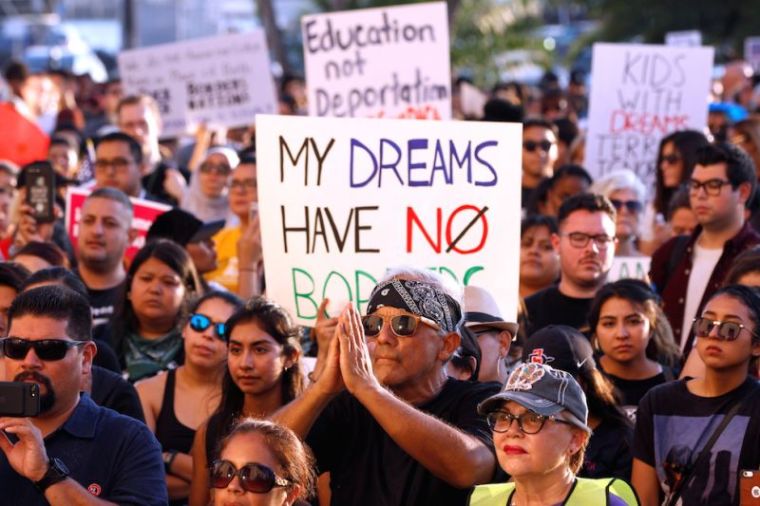 The Evangelical Immigration Table is calling on Christians to pray for those affected by the expiration of the Deferred Action for Childhood Arrivals program.
On Monday, the DACA program expired, six months after the Trump administration had announced that they were ending the program in the expectation that Congress enact legislation to help the children of illegal immigrants, known as Dreamers.
In a statement released the same day as the expiration date, evangelical leaders belonging to the Table called for prayer, and action from Congress, to pass DACA legislation.
"While court decisions have allowed many DACA beneficiaries to file for renewal of their work authorization and protection from deportation, thousands still could lose their protections because renewal applications take several weeks or even months to process," stated the EIT.
"The result: Law-abiding employers would be required to lay off employees, and Dreamers and their families would face a sudden disruption of income and the risk of deportation."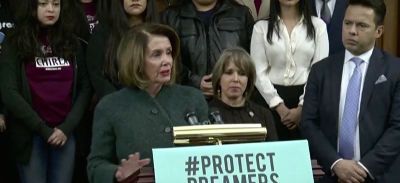 Russell Moore, president of the Southern Baptist Convention's Ethics & Religious Liberty Commission and member of EIT, said in a statement that there is "absolutely zero excuse for failing to provide a solution for Dreamers."
"Every week that Congress does not act, men and women created in the image of God will lose legal protections and work authorization. Families will face the risk of being torn apart," stated Moore.
"Let's pray for and petition our elected leaders to find a way forward from this totally avoidable crisis and for our churches as they care for our neighbors in this new stage of uncertainty."
Other EIT leaders urging action include, Leith Anderson, president of National Association of Evangelicals, Scott Arbeiter, president of World Relief, and Shirley Hoogstra, president of the Council for Christian Colleges and Universities. 
The call to prayer and action comes as a federal judge in Maryland rejected a legal challenge to President Donald Trump's decision to let DACA expire.
Trump reacted to the decision on Twitter.
"Federal Judge in Maryland has just ruled that 'President Trump has the right to end DACA.' President Obama had 8 years to fix this problem, and didn't. I am waiting for the Dems, they are running for the hills," tweeted President Donald Trump on Tuesday morning. 
President Trump also blamed Democrats in Congress in an earlier tweet posted Tuesday morning for the failure to have DACA legislation come to his desk. 
Last September, the Trump administration announced that they were rescinding the Obama-era DACA program, which temporarily protected immigrants who were brought to the United States illegally when they were children.
In a statement read to the press, U.S. Attorney General Jeff Sessions announced that DACA was being "rescinded" as it was viewed as an unlawful unilateral action on the part of the previous administration.
The full rescinding of DACA was given a six-month delay so that Congress could pass legislation on behalf of Dreamers who were threatened with deportation once the program was gone.
In January, President Trump proposed granting a path to citizenship for approximately 1.8 million undocumented youth in return to funding the border wall and other stricter security measures.
The proposal was met with fierce opposition from Congressional Democrats including former House Speaker Nancy Pelosi and Luis Gutierrez of Illinois.
"It would be far cheaper to erect a 50-foot concrete statue of a middle finger and point it towards Latin America," stated Rep. Gutierrez, as quoted by The Washington Post.
"... because both a wall and the statue would be equally offensive and equally ineffective, and both would express Trump's deeply held suspicion of Latinos."
Also in January, a federal judge in California issued a temporary block to the administration's ending of DACA, arguing that the Department of Homeland Security's "decision to rescind DACA was based on a flawed legal premise."
While this means that DACA recipients who did not renew their status by last year's deadline will have a chance to submit a renewal application, new applications cannot be submitted.
Last week, the United States Supreme Court declined to fast track an appeal to the California decision, deciding it has to go through the Ninth Circuit Court of Appeals first. 
For their part, evangelical leaders held press conferences on Capitol Hill with members of Congress in January and February urging action and striking an optimistic tone on the passage of a DACA bill.
"The president wants to make this happen," stated the Rev. Samuel Rodriguez, president of the National Hispanic Christian Leadership Conference and member of EIT, at the January press conference.
"He wants to make this happen. He's a grandfather and a father. He has expressed that to me personally in the White House: 'I don't want to harm these kids. I want to make this happen.'"