Evangelical leaders slam Airbnb's 'discriminatory' boycott of Jewish properties in West Bank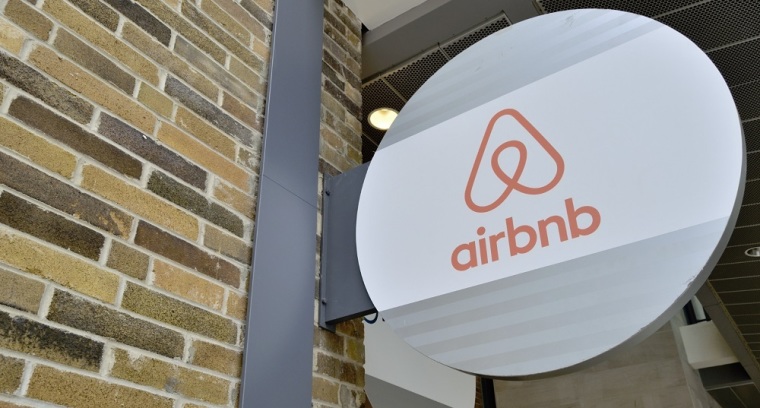 A group of evangelical leaders in the United States have condemned Airbnb's decision to delist Jewish-owned properties in the Israeli-controlled West Bank area of Judea and Samaria, accusing the online rental marketplace of discrimination.
A letter signed by prominent evangelical leaders was sent to Airbnb leadership on Monday voicing concern over Airbnb's "discriminatory" act of delisting 200 Jewish-owned apartments and houses for rent in the Israeli settlements that the organization says are "are at the core of the dispute between the Israelis and Palestinians."
"Evangelicals represent 25 percent [to] 30 percent of the American population and strongly support the nation of Israel, the birthplace of our own Christian heritage," the letter reads, according to a press release. "Some of our leadership were particularly active in the creation of many state laws designed to regulate against commercial discrimination of this nature. We will request of state authorities that Airbnb be added to their list of companies prohibited from any state investment."
In November, it was reported that Airbnb was planning to delist the 200 apartments and houses. The organization later suspended plans to implement the policy as it tried to work out an agreement with the Israeli government. As Axios notes, meetings between Israeli and Airbnb officials ended in a deadlock with the company planning to move forward with plans to implement its policy.
The letter opposing Airbnb's decision was led by Mario Bramnick, president of the Latino Coalition for Israel.
"Airbnb has singled out Jewish persons and the state of Israel for discriminatory treatment, while continuing to list properties in other disputed territories and conflict areas around the globe," Bramnick said in a statement. "Moreover, it continues to list Palestinian-owned properties in Judea and Samaria; only Jewish-owned properties have been singled."
Other signatories include U.S. Commission for International Religious Freedom Commissioner Tony Perkins, who is also president of the social conservative advocacy group Family Research Council; former Minnesota Congresswoman and former Republican presidential candidate Michele Bachmann; Ralph Reed, chairman of the evangelical grassroots organization Faith & Freedom Coalition; and Bishop Harry Jackson, pastor of Hope Christian Church in Beltsville, Maryland.
Additionally, Bob Vander Plaats, head of the Iowa-based social conservative group The Family Leader; Frank Gaffney, founder of the Center for Security Policy; former San Diego megachurch pastor Jim Garlow; and WallBuilders' David Barton, signed the letter.
"As leaders of national and international Evangelical organizations and communities, we urge Airbnb to rescind their decision to discriminate against Jewish-owned listings in Judea and Samaria," the letter asserts.
In a statement, Garlow expressed dismay with Airbnb's actions. Garlow now heads an organization called Well Versed Nations, which is responsible for holding Bible studies for government employees and leaders in both Jerusalem and Washington, D.C.
"Given the fact that Israel is the only democracy in the entire Middle East, one would think that Airbnb would not succumb to the inexcusable prejudice, blatant intolerance and Israelaphobia demonstrated by their antisemitic stance," Garlow said in a statement.
Bachmann called Airbnb's decision as being "clearly anti-Semitic."
"This is blatant racism and bigoted discrimination," she contended in a statement.