Evangelical Parents Fighting for 10-Y-O Son's Life as UK Doctors Want to Let Him Die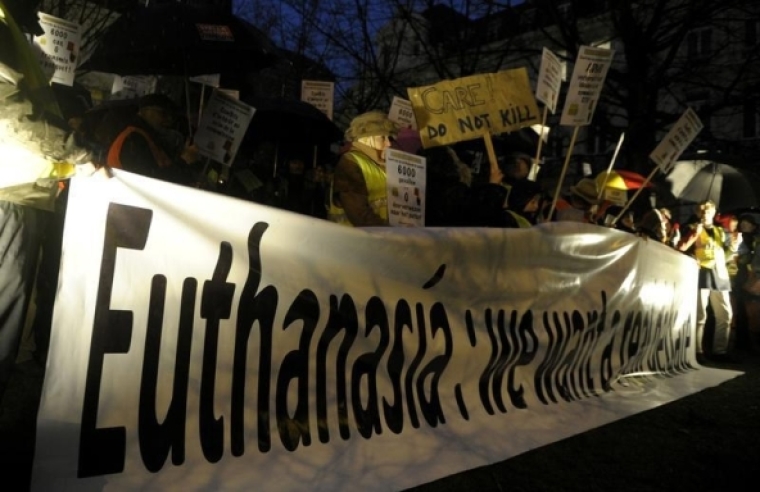 A 10-year-old boy with a brain tumor has found himself at the center of a high court battle in London, as his evangelical Christian parents demand that his doctors not give up on him and continue fighting for his life.
Premier reported that the child is in intensive care after being diagnosed with a brain tumor in 2015. The family argued on Tuesday at the Family Division of the High Court that despite their son's grim prognosis, they shower him with love, play gospel music and preach to him.
Specialists are arguing, however, that the boy cannot recover, and say that he should not be forced to undergo invasive treatment.
"We don't wish to inflict any treatment and procedures on [him] where the risk and pain...outweighs the benefits he may receive," a consultant told the high court.
"Sadly, in spite of everything, [he] does not improve. [He] does not demonstrate that he benefits from any of that love and caring and attention his family lavish on him," she added.
The parents, who were not named, are claiming that their son is responding to their efforts, however, and say that he laughed and appeared to be "moving to exultations."
Barrister Ashitey Ollennu, a lawyer representing the parents, told Justice Holman that life was "precarious and uncertain," the Press Association reported.
Ollennu added that people are known to make unexpected recoveries, and said that the parents are pleading with the doctors not to give up.
Euthanasia and physician-assisted suicide remain highly controversial topics, especially when it comes to children. Some European nations, such as Belgium and the Netherlands, have allowed children to choose to end their own lives, albeit with some restrictions.
In September 2016, it was reported that a 17-year-old died in Belgium by physician-assisted suicide two years after the measure was approved, though some family advocates have called it "tragic" and "atrocious."
"It's tragic that a child was killed in Belgium via euthanasia," said Arina Grossu, director of the Center for Human Dignity at the Washington, D.C.–based Family Research Council, in a statement to The Christian Post. "True doctors help heal, comfort, and protect patients — not kill them."
"This child's physicians and guardians failed him at his time of greatest vulnerability and need, only made possible by Belgium's atrocious euthanasia law," she continued, adding that "human life is valuable for its own sake, not because of perfect health or lack of suffering."
Back in 2014, a high court judge in the U.K. allowed a mother to stop giving life-sustaining hydration to her disabled 12-year-old daughter, which also prompted controversy.
While the mother argued that she wanted to end her daughter's pain, the Autistic Self-Advocacy Network expressed concerns that the girl was allowed to die because she was disabled.