5 Evangelical Reactions to the New Sexual Misconduct Allegations Against Brett Kavanaugh
1. Mollie Hemingway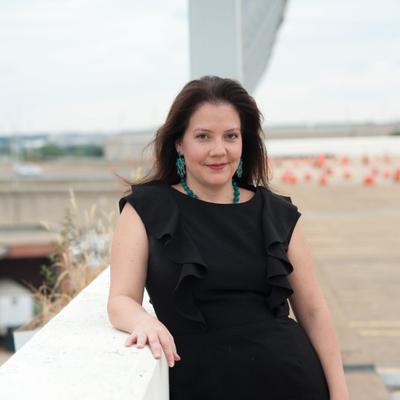 Mollie Hemingway, a conservative pundit and senior editor for The Federalist, wrote an op-ed on Monday titled "The Smearing of Brett Kavanaugh Is Truly Evil."
"Maybe Brett Kavanaugh is a gang-raping attempted murderer who managed to live a public life of acclaim and honor. Maybe the devotion to his wife and two daughters, his respect for countless women and their careers, and his wisdom on the bench is part of an elaborate plot to get away with it. Anything is possible," she wrote. "But the idea that the country should convict him and destroy his life with no evidence other than recovered and uncorroborated memories and creepy porn lawyer Michael Avenatti's say-so is quite insane."
Hemingway stated that it was "easily predictable" that the media and "other resistance members" would come forward with additional claims against Kavanaugh that she says are "even less substantiated than the initial one."
"This all has political significance, but let's take a step back and think through the ethics of destroying a man without evidence to warrant it," she wrote.
Hemingway wrote that there are rules for evidence in American courtrooms that "provide excellent guidance in the general culture."
"One of these is that the burden of proof is not on the accused but the accuser," Hemingway stressed. "First the accuser presents his or her case, buttressing it with all the evidence at hand. Then the accused responds to the accusation using the evidence he or she has. It is easy to make an allegation but difficult to prove one. This is as it should be."
Hemingway points out that Kavanaugh isn't facing a criminal prosecution because "his accusers have come nowhere near the standard required for criminal prosecution."
"And senators predisposed to vote against him are not the definition of an impartial jury," she added. "That does not mean disputed allegations should form the basis of destroying a man's life, career, and reputation. It also does not mean that a precedent should be established of allowing the left to weaponize use of disputed allegations to thwart the seating of justices."
Hemingway was also critical of the mainstream media, claiming that liberal journalists are acting more like "partisan activists instead of truth tellers."
"The New Yorker's laughably disreputable Jane Mayer and previously well-regarded Ronan Farrow wrote up a story claiming that a progressive activist recovered a memory of sexual assault only after being prodded by Senate Democrats to do so," Hemingway wrote. "Even The New York Times — which doesn't have a sterling track record when it comes to running with wild accusations — interviewed dozens of people in an attempt to corroborate the allegation and was not able to do so. They found that the accuser Deborah Ramirez had recently told classmates she could not be certain Kavanaugh was the man who she says exposed himself to her."