5 Evangelical Reactions to the New Sexual Misconduct Allegations Against Brett Kavanaugh
2. Mat Staver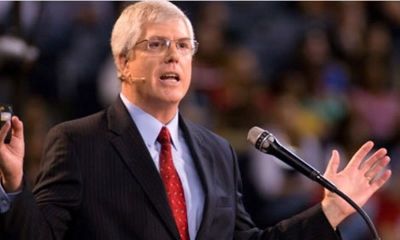 Mat Staver, chairman of the conservative legal group The Liberty Counsel, issued a statement responding to the new claims against Kavanaugh in a press release sent out by the legal group on Monday.
Staver, who is known for representing high profile clients such as Kentucky county clerk Kim Davis, stated that the accusations against Kavanaugh are a "charade" that is part of "the 'resistance' movement."
Staver said that movement is "motivated by two things — resistance to President Trump and fear that Judge Kavanaugh will interpret the law, not make it."
"The resistance arises from those devoted to and blinded by abortion," Staver said, referencing liberal fears that Kavanaugh's appointment to the court could tip the scales and put the 1973 Supreme Court ruling of Roe v. Wade in danger. "This resistance movement is aligned with a political party and is perfectly happy to destroy anyone who dares not walk to their drum beat."