5 Evangelical Reactions to the New Sexual Misconduct Allegations Against Brett Kavanaugh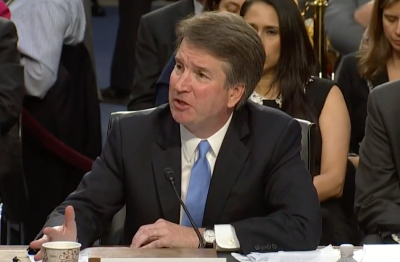 As Supreme Court nominee Brett Kavanaugh is facing a new round of allegations involving sexual assault, gang rapes and drunken parties, commentators have taken to the internet to voice their thoughts on the newest developments in the quest to confirm the 53-year-old judge.
After last week's news cycle was dominated by the allegations that Kavanaugh sexually assaulted Christine Blasey Ford when they were in high school in the 1980s, two new accusations emerged on Sunday and Monday just days before Ford is set to testify before the Senate Judiciary Committee about her experiences.
A second woman named Deborah Ramirez claimed in an interview with The New Yorker on Sunday that Kavanaugh forced her to touch his genitals while attending a party during the 1983-1984 school year at Yale University in Connecticut.
Additionally, attorney Michael Avenatti of Stormy Daniels fame tweeted on Monday that he has knowledge that Kavanaugh and his high school friend Mark Judge were involved in targeting women with drugs and alcohol in order to "allow a 'train' of men to subsequently gang-rape them" during Washington, D.C. house parties in the 1980s.
Avenatti told the Senate Judiciary Committee that there are "multiple witnesses that will corroborate these facts" and argued that they each must be allowed to testify.
Kavanaugh has subsequently denied the new allegations, saying "these are smears, plain and simple."
In the following pages are five reactions to the new accusations facing Kavanaugh.