'Evangelicals Should Not Be Fooled' by Donald Trump, Ariz. Evangelical College President Says, Endorses Ted Cruz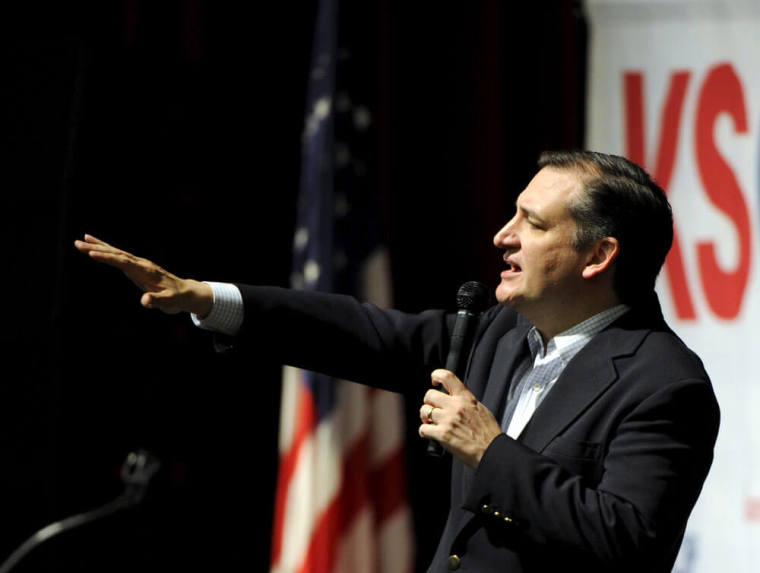 The president of a Christian university in Arizona voiced his support for presidential candidate Ted Cruz this week, saying evangelical voters "should not be fooled" when voting in the upcoming election.
Len Munsil, president of Arizona Christian University in Phoenix, announced his endorsement for Cruz on Tuesday, describing the Texas senator as the "most conservative" candidate in the 2016 race.
"At this point in the process, conservatives should unite around the most conservative candidate who can win, and that candidate is Ted Cruz," Munsil said in a statement posted to the Cruz campaign website.
Munsil went on to argue that Cruz would be a formidable match against fellow Republican candidate Donald Trump, who leads in national polls, and Democratic candidate Hillary Clinton, who is also ruling her party in primary and caucus votes.
"The time is now for conservative Christians to rally around Ted, who gives us the best chance in decades of returning a Reagan conservative to the White House," Munsil said.
The university president then noted that he believes Cruz's consistent track record on topics such as life and religious liberty will ensure that he protects American values when in office.
"Ted has a consistent 20-year record of fighting for life, marriage, religious liberty, the second amendment, border security and interior enforcement, and the Constitution," Munsil said.
The university president concluded his endorsement by comparing Cruz and Trump, saying the latter "has recently been on the wrong side of all of these issues, and seemingly discovered conservative ideas only when he decided to run for president."
"Evangelicals should not be fooled, nor should we be on the sidelines in this pivotal election," Munsil concluded.
Cruz issued a response to Munsil's endorsement on his campaign page, saying he was "honored to have the endorsement of such a respected conservative leader like Len and thrilled to have him on our team."
"He has been one of Arizona's leading conservative voices for decades," Cruz added.
Munsil has served as the president of Arizona Christian University since 2010. He previously won the Republican nomination for the 2006 gubernatorial election in his state, but ultimately lost to Democrat Janet Napolitano.
Cruz has received the endorsement of several prominent evangelical leaders, including Tony Perkins of the Family Research Council, Richard Viguerie, chairman of ConservativeHQ.com, and social activist Bob Vander Plaats, among others.
Cruz has also received support from controversial Pastor Mike Bickle, founder and director of the International House of Prayer in Kansas City, Missouri.
Bickle was criticized this year for a 2011 sermon in which he was accused of suggesting that God sent dictator Adolf Hitler as a "hunter" to kill the Jewish population in Europe.
As The Christian Post previously reported, the pastor defended his sermon in an op-ed for the Times of Israel last month, saying his comments were misconstrued and he was actually encouraging Christians to stand in support of the Jewish population and Israel.
Presidential candidate Donald Trump has also received his share of Christian endorsements. Jerry Falwell Jr., president of Liberty University in Lynchburg, Virginia, announced in January that he would be endorsing the businessman for president, describing Trump as "a successful executive and entrepreneur, a wonderful father and a man who I believe can lead our country to greatness again."
Although Pastor Robert Jeffress of First Baptist Church in Dallas, Texas has not officially endorsed Trump, he told The Christian Post last week that those who refuse to support Trump as the Republican nominee are "fools."
"I believe any Christian who would sit at home and not vote for the Republican nominee [...] that person is being motivated by pride rather than principle and I think it would be a shame for people to allow Hillary Clinton four or eight years in the White House," Jeffress told CP in a March 2 interview.
Arizona's Republican presidential primary will be March 22.