Evangelicals, Mainline Protestants, Jews, Muslims Oppose Trump Actions on Immigrants, Refugees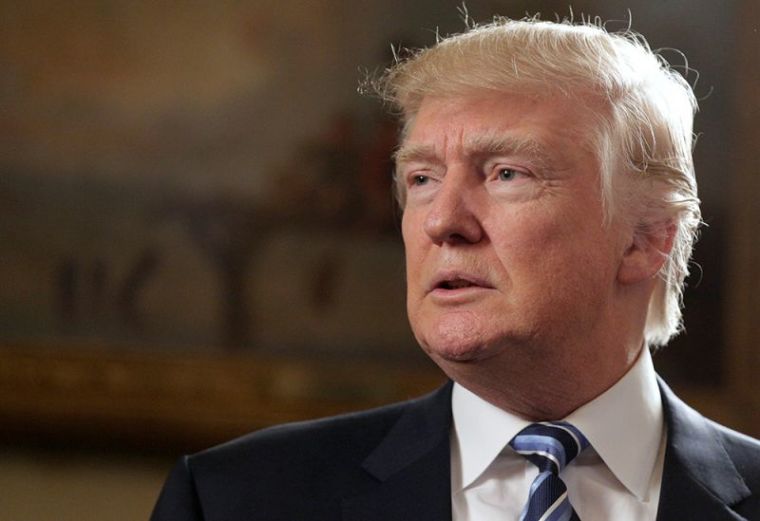 Evangelicals, Mainline Protestants, and other faith groups are denouncing President Donald Trump's recent and planned actions regarding immigrants and refugees.
Earlier this week, President Trump signed an executive order increasing enforcement of immigration law and is expected to sign another executive order curbing refugee resettlement.
An interfaith coalition that included Christian, Jewish, and Muslim leaders held a press conference on Wednesday outside of the New York Avenue Presbyterian Church in Washington, DC.
The Reverend Jimmie Hawkins, director of the Presbyterian Church (U.S.A.)'s Office of Public Witness and one of the participants, told The Christian Post that his denomination became involved because "we have a long history of support and involvement with refugees going back to the 1800s."
"We feel that this is going to be a devastating move on the part of this administration and also we feel that there is some religious bias there," said Rev. Hawkins.
"We've always been part of ecumenical and interfaith movements and we think that no one should be barred from the country strictly based on their religion."
Hawkins explained that the demonstration "grew quite powerful" as it started out with about 30 attendees including press and faith leaders, but eventually increased to about 250 by its conclusion.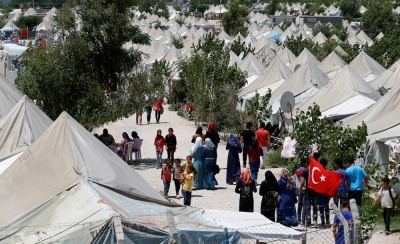 Hawkins provided CP with a copy of the statement he read at the Wednesday event, in which he declared that "Jesus himself entered this world as a refugee."
"We stand with the American people in strong opposition to the announcement by the president, which turns our backs on Syrian refugees and refugees from around the world at the very time when they are most in need of safety," noted Hawkins' statement.
"The refugee resettlement program was started by faith communities in the United States and this announcement flies in the face of our values as a church and as a nation."
Jim Wallis, president and founder of Sojourners, was also in attendance and spoke to those gathered. In a statement given to Think Progress, Wallis noted that he and his peers "will never accept a religious test for entry into the United States."
"As Jesus taught us in Matthew 25, our Christian faith should compel us to act  —  to advocate for welcoming refugees of all faiths into our country instead of turning them away," stated Wallis.
"Religious tests, in addition to being morally repugnant, would threaten our nation's democratic principles and the constitutional rights of every American."
World Relief, a charity established by the National Association of Evangelicals, directed CP to a statement by World Relief President Scott Arbeiter expressing dismay at Trump's plans to curb refugee resettlement.
"The lengthy delay imposed in this ban further traumatizes refugees, most of whom are women and children, keeps families separated and punishes people who are themselves fleeing the terror we as a nation are rightly fighting to end," stated Arbeiter.
"Standing with us are many thousands of American citizens in congregations and communities across the nation who have joined us in this cause. We do so remembering that many of our ancestors came to this nation fleeing the persecution of their day."
The Christian Post attempted to reach out to the Ethics and Religious Liberty Commission of the Southern Baptist Convention, since in the past it has been critical of Trump's calls for a temporary ban on Muslim immigration. However, the ERLC could not return comment by press time.