Evangelicals Now Homeless in Election; What to Do Next?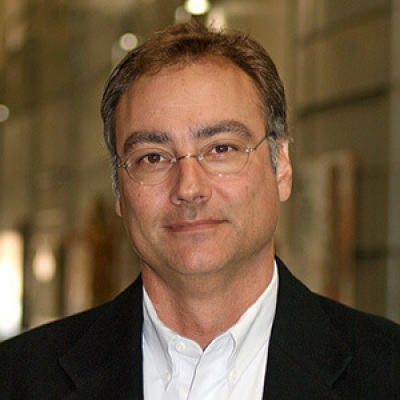 Recently, Russell Moore, president of the Ethics and Religious Liberty Commission for the Southern Baptist Convention, spoke with CNN's Anderson Cooper about the fact many evangelical Christians feel "homeless" in this election cycle. He's right.
One cause of this insecure "homeless" feeling is illuminated by Dr. Spenser Johnson's bestseller Who Moved My Cheese?
Johnson illustrates and then tackles the spreading epidemic I call "fear of changeitus." The symptoms of which have now crept into every corner of our anxiety-riddled society, including our churches.
How can Johnson's folky wisdom help evangelical Christians this election season? By helping us admit to the changing reality that some of our evangelical "cheese" is not where or maybe even what we thought it was.
There are many causes for our angst. But the largest, most profound, and widely ignored change is the fact that the majority of the United States is no longer Christian. In other words, the U.S. is not a Christian nation.
Some scholars would argue this has always been the case. Yet for many such a prospect is a sobering and disquieting realization they are just now coming to understand more fully in this election. To those in urban or suburban cities closer to the two coasts, like me, this is nothing new. Daily we experience what it is to maintain and express our Christian faith as members of a minority. The overwhelming majority of our neighbors don't go to church, don't read the Bible or think of it as authoritative, nor do they act like, talk like, relate to, or desire to know or follow the teachings of Jesus.
Having been raised in the Bible-Belt, I know there is a significantly different experience that exists in "middle" America and the rural south where the majority of evangelicals are found. After visiting with friends and family I am reminded that there are still places in the United States where it seems the majority of citizens in these small communities share, desire to instill, and expect to find Christian values in their social and political institutions. Thank God. Yet, that experience and those values are increasingly less desirable to the majority of Americans. This fact became increasingly obvious during the political primaries.
Despite recent Gallup polls and Pew surveys that state approximately 75 percent of the American public self identifies as Christian, the Barna Group has discovered nearly two-thirds of this group are so-called "nominal Christians." This means their understanding and commitment to Christian faith is significantly different than what most dedicated evangelicals profess. All of which points back to the fact it is now likely that our body politic is neither populated nor directed by an overwhelming majority of devoted Christians.
I'm not a doomsayer, but I think it is crucial to ask, what do we do when our version or experience of Christianity is diminishing?
Perhaps we could reflect back on Christian history, which has a rich tradition of the faithful experiencing opposition, marginalization, and persecution. Perhaps there we can better learn how to suffer our homelessness and powerlessness well.
With dignity, virtue, and charity, how can we suffer best when we don't get what we want, when we are opposed, ostracized, and perhaps, persecuted? Jesus had a lot to say about suffering in part because Christianity was born into a hostile environment. And it thrived.
Trusting Jesus as our king and friend will allow us to thrive, no matter who or what seems to be in power at the moment. Christ provides us the option of giving up our death grip on needing to control specific outcomes or ignore certain realities.
Yes, the cheese has moved.
No, I don't have a clear candidate.
Yes, both political parties have forced me to face new and difficult moral dilemmas that are not of my choosing.
How am I to react? Will I pout, deny, rebel, demonize, shame, blame, or rearm myself to take back my power by any means necessary? Will I dance with the devil? Or will I learn from the examples of our forbearers like Joseph, Daniel, Paul, and Jesus who realized that lasting power isn't won in elections.
Few American Christians have a robust theology for the kind of suffering that comes from oppression and opposition because we haven't needed one. We need one now. I hope we don't allow our fears to confuse us into thinking there is no difference between seeking the highest good and seeking only what I believe is good for me.
Christians may have lost their political privilege but not their witness. May we realize being good followers of Christ is the best way to also be good Americans.
Gary Black, Jr., Ph.D., is an associate professor of theology at Azusa Pacific University