Evangelicals Should Repent for Putting Politics Ahead of the Gospel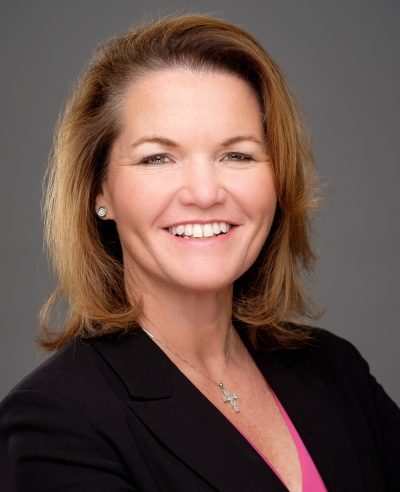 Fifty percent of the American population woke up Wednesday in a nation where they don't feel they belong. Some are fearful for their and their children's future.
There is a great need for reconciliation, a restoration of the United nature of these American states. That is an opportunity for Christians today.
As we walk as Christ's ambassadors in a post-election world, we must be walking in prayer. Prayer for President-elect Donald Trump, prayer for Hillary Clinton and her supporters and prayer for all those who must now somehow work together to govern this divided country.
Christians know the reality of reconciliation. Once at enmity with God, Christians are now reconciled to Him through Jesus Christ. There is no greater division than that which has already been bridged. We then turn to be ministers of that reconciling influence in the world.
Reconciliation requires leaving the safety and security of our communities of comfort and intentionally engaging with people who view the world differently. If every person you know or read on social media thinks and votes the same way you do, then it is time to widen your circle. If you think this is some kumbaya exercise, you could not be more wrong. Reconciliation is the very heart of the gospel.
The New York Times/CBS conducted a poll before the election and found 8 in 10 voters feel repulsed by the election, and feel the toxicity threatens the ability of (winner) to govern.
People are feeling disenfranchised and need a place to belong. They also need hope, reconciliation and a restoration of joy. Who does that sound like? It sounds like The Church at its best.
This includes what is happening inside family of Christ. Four out of five white evangelicals voted for Trump, while evangelicals of color largely preferred Clinton. Does this difference define us? Or does the gospel? 
Let grace abound in how we interact and treat each other. Let our reconciliation to each other be a witness to the outside world. This could be the greatest call to the Church today. The world is looking for peace today— will they find it in the people who are called to be ambassadors for the Prince of Peace?
Let's make our homes and churches THE place to find peace, hope and community. And let us lean into our calling as ministers of reconciliation.
A takeaway from this entire cycle has been the Christian has no "home" in a political party today. That is not a bad thing because our calling has never been political influence or power. Christians live in the freedom of Christ under every variety of government, more often as an oppressed minority than as the power brokers. This election has exposed a need for Christians in America to recenter their identity on Christ, alone.
We have allowed the term "evangelical Christian" to become a political classification. That's not OK.
We need to get on our knees before God and repent. We have allowed political expediency to trump our gospel witness.
Before you give into the temptation to cast blame elsewhere, take a look at the evidence. Evangelical Christians should value integrity between word and deed, that which is done in private and public behavior. And yet when the Public Religion Research Institute looked at Americans' changing attitudes, they found that 72% of white evangelicals say an elected official can commit an immoral act in private and yet be trusted to behave ethically in a public role. That's up from 30% in 2011. That's a dramatic deterioration of the expectation of elected officials to be people of basic integrity.
Jesus, Paul, John, James, and Peter all told Christians to expect to be social and political minorities. When we act surprised or shocked that the world does not affirm Christian values or adopt Christian norms, we betray an illiteracy of the Bible itself. None of this is a surprise to a sovereign God nor does His calling of the Christian change, regardless of who is in power.
Romans reminds us:
"Let every person be subject to the governing authorities. For there is no authority except from God, and those that exist have been instituted by God. Therefore whoever resists the authorities resists what God has appointed, and those who resist will incur judgment."
How could he say such a thing in the context of the Roman Empire? Let the early Church be our example. Under the Roman Empire, Christianity not only survived, it thrived.
The goal of the earliest Christians was not attached to a kingdom of this world but to the Kingdom of their God. And the advance of that Kingdom paid no attention to arbitrary national borders or the rise and fall of particular political powers. Jesus basically ignored Herod and Caesar. He had the redemption of the world in view, not just Rome.
So we must answer the question: where does our loyalty lie? To a political party or country? It will pass away. Or to the Giver of Authority, the only One who has all of history in view?
We do well to adopt God's perspective on the days in which we live. God made it all, God claimed it all and in Christ, redemption is offered to all: Jew, Greek, male, female, slave, free.
This is radical.
Radical? Yes. It should sound counter-cultural to those who are boasting and those who are despairing.
The witness of Christ and therefore the witness of Christians in every culture, under every variety of government, is radical. We're ultimately following the lead of a Lord who taught us to bless those who curse and pray for those who persecute. Jesus turned the world upside down by overcoming not overthrowing. He didn't need to hold the reigns of political power to govern hearts and minds; He needed repentant people who desired to be redeemed.
Originally posted at ReconnectWithCarmen.com.
Carmen Fowler LaBerge is president of the Presbyterian Lay Committee and host of "The Reconnect with Carmen LaBerge," radio program.