Evidence for puberty blockers, cross-sex hormones as effective treatment 'very low': NHS England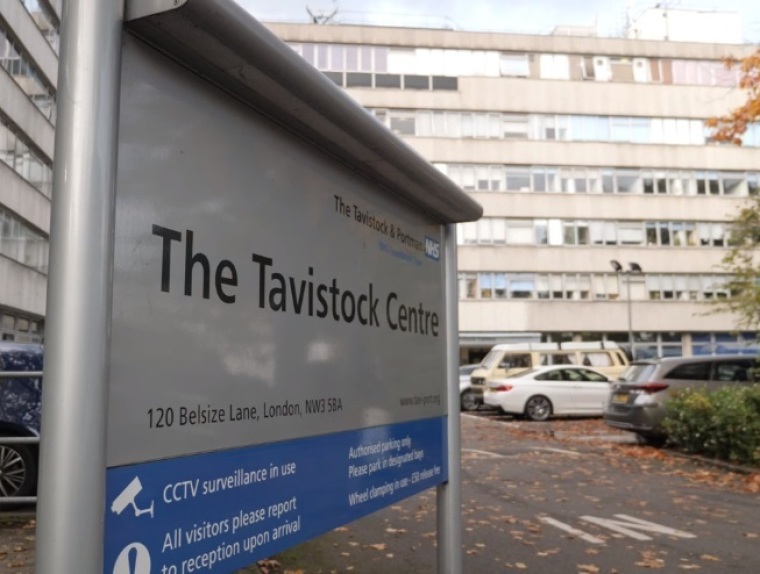 There is little evidence to show that prescribing puberty-suppressing drugs to children and adolescents suffering from gender dysphoria is beneficial in any way, according to a review by the NHS' National Institute for Health and Care Excellence.
NHS England commissioned a study into the use of puberty-blocking drugs amid heightened scrutiny of the Tavistock clinic in London, the lone gender clinic in England, and a review of the government health system's gender identity services. 
NICE's assessment found that "existing studies of the drugs were small and 'subject to bias and confounding,'" BBC Newsnight reported. 
The review studied "the clinical effectiveness, safety and cost-effectiveness of gonadotrophin releasing hormone (GnRH) analogues for children and adolescents aged 18 years or under with gender dysphoria. ... GnRH analogues suppress puberty by delaying the development of secondary sexual characteristics," the NHS explained in its review, titled, "Evidence review: Gonadotrophin releasing hormone analogues for children and adolescents with gender dysphoria." 
The agency examined the impact of the hormone blockers on gender confusion and mental health — including anger, anxiety, and depression — and general quality of life and concluded that the "quality of evidence for these outcomes was assessed as very low certainty."
NICE also found that it was difficult to find evidence from existing literature due to how the studies were designed. The available studies do not have control groups, are all small, and do not describe the physical and mental health comorbidities young people might have in addition to gender dysphoria. 
"Any potential benefits of gender-affirming hormones must be weighed against the largely unknown long-term safety profile of these treatments in children and adolescents with gender dysphoria," NICE said.
As to the clinical effectiveness and safety of cross-sex hormones, NICE said they were also of "very low" quality.
The assessment, which was prepared in October and published on March 11, will now help inform a formal independent review that was set in motion last year. 

BBC Newsnight's coverage of the issue has received pushback from transgender activists and their allies.
In response to attacks against BBC's coverage, Deborah Cohen, BBC Newsnight's health correspondent, tweeted: "Enough's enough. In the last 24 hours @hannahsbee & I have been called dishonest journalists, unethical, accused of killing children, liars...All for highlighting the lack of good evidence for an intervention used on kids & reporting on whistleblowing concerns at an NHS service."
The NHS' review comes on the heels of recent legal developments in the U.K. regarding the medical practices used to "treat" children suffering from gender dysphoria.
In a high court decision in December, judges ruled against the Tavistock clinic, finding that youth younger than 16 cannot give informed consent to puberty blockers under the Gillick competency, the U.K.'s standard by which youth can consent to medical treatment.
The ruling also expressed concerns about "the experimental nature of the treatment and the profound impact that it has" and criticized the clinic for poor record-keeping and its failure to gather other relevant patient data. 
A subsequent decision in March held that parents are allowed to consent on behalf of their children for these contested practices without first obtaining a judge's approval, which was seen by some as a partial reversal of the previous ruling. 
The Tavistock judicial review was brought about in part because of the efforts of Keira Bell, a 24-year-old detransitioned woman, who identified as transgender during her teen years and took puberty blockers at the clinic. As is the case with most youth who start taking the hormone blockers, Bell continued on with cross-sex hormones. As a young adult, she underwent a double mastectomy. 
Bell said in an essay this week that she is now focused on helping troubled young people. 
"A lot of girls are transitioning because they're in pain, whether it's from mental-health disorders, or life trauma, or other reasons. I know what it's like to get caught up in dreaming that transitioning will fix all of this," Bell explained, adding that mental health professionals need to create better models to help young people struggling with gender dysphoria.

"I do not want any other young person who is distressed, confused, and lonely as I was to be driven to conclude transition is the only possible answer. I was an unhappy girl who needed help. Instead, I was treated like an experiment," she said.