Exorcist Says Hollywood Gets It Wrong: Satan Is Servant of God, Not God of Evil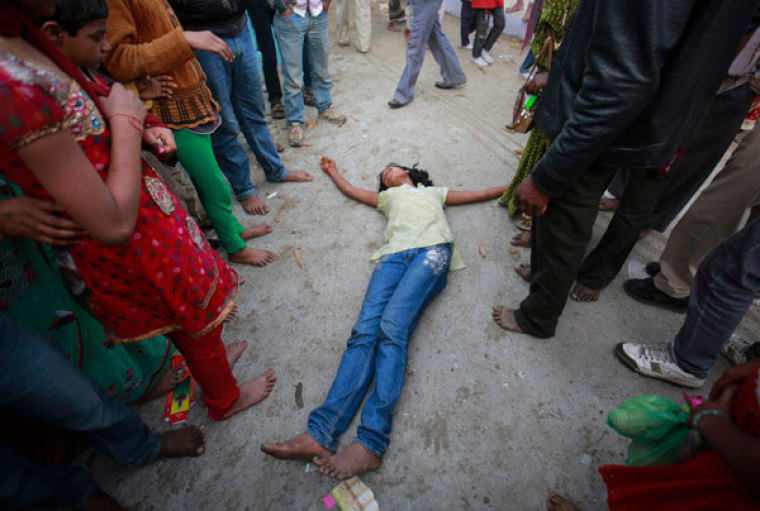 A leading Roman Catholic exorcist has said that what most Hollywood depictions of demon possession get wrong is that Satan is not a "god of evil," but is a servant of God.
"Satan is not the god of evil against the God of the good, rather he is a being who God created as good and who, with some angels — also created good by God — became evil because they refused God and His kingdom with their free and final choice," Father Francesco Bamonte, president of the International Association of Exorcists, wrote last week in Vatican Newspaper L'Osservatore Romano, as reported by Catholic News Service.
"Satan and the spirits at his service, therefore, are not omnipotent beings, they cannot perform miracles, they are not omnipresent, they cannot know our thoughts or know the future," he added.
Bamonte asserted that Hollywood movies fail to accurately portray the reality behind exorcisms, saying "the way in which evil, demonic possession, the prayer of exorcism and liberation are presented is disappointing and unacceptable."
The priest offered that movies fail to reflect "the marvelous, stupendous presence and work of God" during rituals aimed at freeing people from demonic possession, and also negate the role of the Virgin Mary.
Bamonte argued that during exorcism, "the demon, even if he doesn't want to, is forced against his will to affirm the truth of our Catholic faith," and experiences violent reactions to holy water or a holy relic.
"When listening to a prayer to the virgin, (the demon) shows all of his hatred and fear toward her (Mary), he is forced to confirm that Mary is the mother of God and that she intercedes for humanity," the priest said.
He added that movies also get it wrong when they suggest that salvation is only offered to people with access to secret or superior knowledge, which he said drives people away from the church.
People "who live with trusting abandon in God's arms are stronger than the devil and all of his minions — these truths do not emerge in the movies," he continued.
There have been many movies over the decades depicting exorcism rituals or other forms of demonic possessions, almost exclusively in the horror genre, with William Friedkin's 1973 classic "The Exorcist" still one of the most famous examples.
Emilio Ranzato, author and frequent movie critic for L'Osservatore Romano, said there have been a couple of good Hollywood films on the subject matter, including "The Conjuring" by James Wan in 2013, and "Deliver Us From Evil" by Scott Derrickson in 2014, but said that most decent exorcism-related movies are found in the art-house sphere.
On his list of good exorcism movies, he included Brunello Rondi's "The Demon" (1963); Lucio Fulci's "Don't Torture a Duckling" (1972); Waris Hussein's "The Possession of Joel Delaney" (1972); "Requiem" directed by Hans-Christian Schmid (2006), and others.
The ritual of exorcism remains popular in a number of predominately Catholic countries, including the Philippines. Back in October, the Archdiocese of Manila reported that it has been recruiting new priests to deal with a "three-fold" increase in demonic possessions in the country.
"These days we have around 80 to 100 cases at any given time," Father Jose Francisco "Jocis" Syquia, chief exorcist at the Archdiocese of Manila Office of Exorcism, said at the time.
Syquia noted that many dioceses do not have in-house exorcists, which is leading to some Christians seeking out "healers and occult practitioners" to deal with suspected demons, which he said only makes the problem worse.