Facebook CEO Wants to Build Communities to Give People Meaning and Purpose Like Churches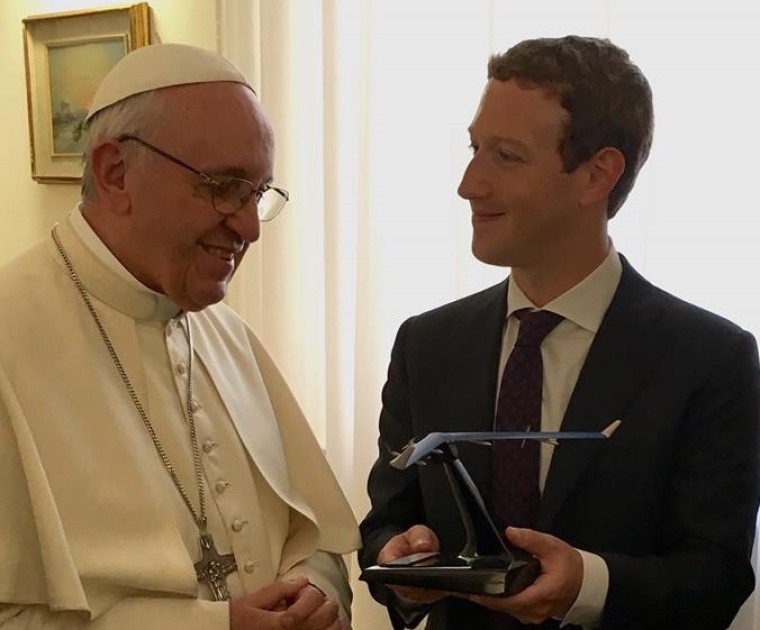 Citing a need to help people find purpose and meaning by bringing people closer together, Facebook CEO Mark Zuckerberg says his company will be shifting its mission to focus on building communities that help to connect people with each other like churches and Little League clubs do.
"The thing that I think we all need to do right now is work to bring people closer together. And I think that this is actually so important that we're gonna change Facebook's whole mission as a company in order to focus on this," Zuckerberg announced at the inaugural Facebook Communities Summit in Chicago, Illinois, last Thursday.
He explained that over the last decade, Facebook which now has close to 2 billion users, had been working on making the world more focused and connected. While this has happened to some degree, he said, society remains "very divided."
To change that, Zuckerberg now wants to tap into the power of communities the way churches and Little League teams do.
"Our communities give us that sense that we're a part of something greater than ourselves. That we're not alone and that we have something better ahead to work for. We all get meaning from our communities and whether they're churches or sports teams or neighborhood groups, they give us the strength to expand our horizons and to care about broader issues," he said.
"Studies have actually proven that the more connected we are, the happier we are and the healthier we are too. People who go to church are more likely to volunteer and to give to charity, not just because they are religious but also because they are a part of a community," he noted.
"A church doesn't just come together. It has a pastor who cares for the well-being of their congregation, makes sure they have food and shelter. A little league team has a coach who motivates the kids and helps them hit better. Leaders set the culture, inspire us, give us a safety net, and look out for us."
While not pointing to any specific community, the Facebook CEO noted that despite this apparent power of community, people have been slowly disengaging from "all kinds of communities" globally and these people are the target of his new campaign.
"That's why it is so striking that over the past few decades, membership in all kinds of communities around the world has been declining and a lot of places by as much as one-quarter. That's a lot of people who now need to find a sense of purpose and support somewhere else. So this is our challenge," he said.
"We have to build a world where every single person has a sense of purpose and community. That's how we're going to bring the world closer together."
Zuckerberg's push to help more people find meaning and purpose comes as the number of religiously unaffiliated people also known as "nones" increase around the world.
Pew Research says "nones" represent the second largest religious group in North America and most of Europe. They make up almost a quarter of the population in the United States where as a group they have overtaken Catholics, Mainline Protestants, and all followers of non-Christian faiths.
The Facebook CEO was once a part of this community after declaring himself an atheist at the age of 13. Last Christmas, however, he revealed that he was no longer atheist but did not specify his new faith.
"I was raised Jewish and then I went through a period where I questioned things, but now I believe religion is very important," he told a user on Facebook.