Facebook Users Are More Likely to Divorce, Study Finds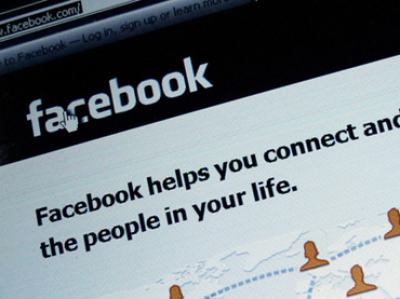 Social media websites in general and Facebook in particular may be linked to an increased likelihood of divorce, claims a recently released study.
"Results show that using social networking sites negatively correlated with marriage quality and happiness, and positively correlated with experiencing a troubled relationship and thinking about divorce."
Published in the July 2014 edition of Computers in Human Behavior, researchers from the Pontificia Universidad Católica de Chile's School of Communications and Boston University's College of Communication have claimed a link between Facebook and divorce.
According to the study, a 20 percent annual increase in the share of the population of a state with a Facebook account correlated with a 2.18 percent increase in the rate of divorce.
"This study explores the relationship between using social networks sites, marriage satisfaction and divorce rates using survey data of married individuals and state-level data from the United States," reads the study's abstract.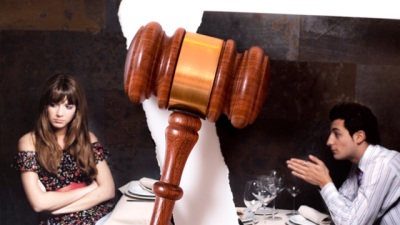 Researchers cited multiple factors for how social media usage and divorce may be linked; they also recognized as a potential limitation the reliance of the study on self-reporting.
"If the preliminary findings in this study are sustained, it would represent an important step forward in the study of SNS and human behavior," noted the study's conclusion. "It would also raise profound questions about the role of social media in daily lives. Finally, it would spur new lines of research in understanding the role of Facebook in divorce and marital satisfaction, prompting a host of policy-oriented research endeavors by social scientists."
Quentin Fottrell of MarketWatch noted that previous research has found similar results, writing in an article that has ironically enough as of Friday morning garnered over 840 likes on Facebook.
"Previous studies also support the conclusion that there's a connection between social networking and marital problems," wrote Fottrell.
"Adjusting for other variables, 32 percent of heavy social-media users say they've thought seriously about leaving their spouses, compared with 16 percent of people who don't use social networks, according to a 2011 University of Texas at Austin survey of 1,600 married 18- to 39-year-olds."
Both the researchers and Fottrell stressed that correlation does not imply causation and other factors might be more at fault than social media.
"It's hard to know what comes first: Divorce or obsessing about the lives of others on Facebook. One thing is certain: Facebook is useful after a marriage breaks down," wrote Fottrell.
He also explained that, according to the American Academy of Matrimonial Lawyers, "Over 80 percent of divorce attorneys have seen a rise in cases using social networking."
This is not the first study to link social media to antisocial behaviors. In 2013, a survey by the corporate training firm VitalSmarts found a link between social media and rising incivility.
In a sample space of 2,698 individuals, Vitalsmarts found that 19 percent of respondents decreased their offline contact with a person because of something that individual said on social media; 35 percent reported unsubscribing, "un-friending," or blocking someone due to an argument on a social networking website.
Joseph Grenny, co-chairman of VitalSmarts, told The Christian Post last year that the findings showed that there is a need "for manners to catch up with technology."
"That won't happen until we start expressing social disapproval instantaneously when people behave inappropriately. First, we need to start talking about the issue, which is, in part, why we did this study," said Grenny.
"Second, people need to begin self-appointing themselves as monitors or line judges, to call foul when they witness bad behavior online. If this starts to occur consistently, manners will catch up with technology, and we'll find that social media is actually a wonderful glue rather than divisive tool."