Failed Doomsday Prophecies Could Lead People to Reject Jesus Christ: Evangelical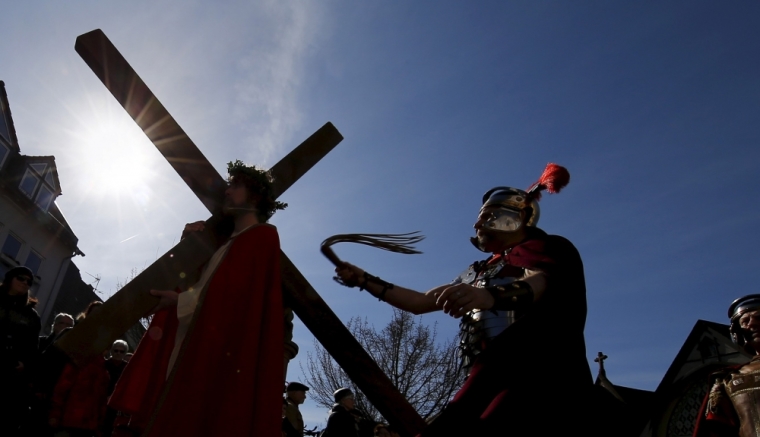 With the latest doomsday prediction coming to pass without fulfillment, prominent Christian leaders are warning that although Jesus Christ will return one day, nobody knows exactly when that will be.
Russell Moore, president of the Ethics & Religious Liberty Commission of the Southern Baptist Convention, pointed in a Washington Post article on Friday to numerous media reports that swirled in the past few weeks concerning predictions that the world will end on Sept. 23.
The doomsday reports were largely based on "Christian numerologist" David Meade's interpretation of Luke 21:25, who came up with the Sept. 23 doomsday date by analyzing how the recent solar eclipse over America and Hurricane Harvey fit in with Scripture.
Moore argued that "any day could be Judgment Day," but at the same time, warned that such doomsday speculation "has little to do with religion and everything to do with marketing."
What is more, he cautioned: "Sometimes people reject the good news of Christianity while never knowing that what they are turning aside isn't, in fact, anything that Jesus or those he sent said at all."
He pointed out that it would be hard to find any church or a significant gathering of Christians that backed the Sept. 23 date.
"I couldn't give you the name of one person who holds the view, and I keep up to date on some of the craziest religious movements in the country," Moore wrote.
Still, he warned that various Christian television evangelists and talk-show hosts do promote a "frantic" "the world is ending soon" message, though they don't specify a date.
"Usually proponents will just note how interesting it is that Bible prophecies about signs in the heavens and earthquakes just happen to sound like earthquakes and hurricanes and solar eclipses in the news right now," he said.
"Many of them will then have books for sale about how to discern these times, and some even have for sale, conveniently enough, freeze-dried packets of lima beans one can purchase for one's post-Armageddon bomb shelter."
Moore insisted that this is not new and is far from biblical Christianity.
"Jesus, and then his apostles, told us to expect a day of final judgment, to look for the return of Christ to our present reality of space and time. But the key to all of this is the unexpected nature of it," Moore stressed. "Jesus said that life would go on, just as it always does, until, suddenly — like a thief in the night — the eastern skies explode into light.
"The Bible verses the prophecy-mavens use to fix their dates — wars and rumors of wars, earthquakes, and so on — are spoken of by Jesus as the exact opposite. When you see these things, Jesus said, 'see that you are not alarmed, for this must take place, but the end is not yet' (Matt. 24:6). Upheavals of this nature will happen in every generation, as 'but the beginning of the birth pains' (Matt. 24:8)." 
Pastor Greg Laurie of Harvest Christian Fellowship in Riverside, California, wrote on Facebook on Saturday that the world has, in fact, not ended, and also pointed to Jesus' words in Matthew that warn that no one knows the day or hour of Christ's return.
"Before the Second coming of Christ and the end of the age, Jesus will first come for His Church in what is often called 'The Rapture,'" Laurie wrote.
"Then the Antichrist will emerge and the great Tribulation period will begin. Jesus could come back for His people at anytime though. So, be ready for that!"
Moore added in his WP article: "One thing is for sure. When that day does arrive, we will not need numerology to figure out if it's here. Jesus will be visible and indisputable. And he will not be selling anything."
Floyd Elmore, professor of biblical theology at Southern Evangelical Seminary in Matthews, North Carolina, told The Christian Post last week that only "the fringe wing of Christianity" takes such doomsday prophecies that specify a date seriously.
He pointed to Mark 13 in the Bible, where it says that "the Lord gave general signs of the whole age," with Jesus explaining, "Don't let anyone lead you astray, they'll hear of wars and rumors of wars, don't be alarmed, this must take place but the end is not yet."