Family Physicians Org. Takes 'Neutral' Stance on Assisted Suicide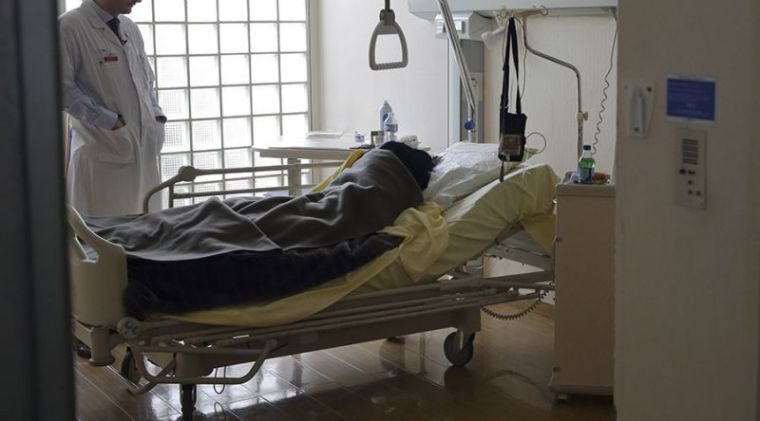 The American Academy of Family Physicians is now taking a "neutral" stance on assisted suicide.
Last week, the AAFP announced it was foramlly adopting a position of "engaged neutrality" on for physician-assisted suicide — or what it is now calling "medical aid in dying."
"Changing our position to engaged neutrality shows that our members can respectfully disagree about medical aid in dying, but still agree about our role in supporting our patients no matter what care they choose at the end of life," said Dr. Julia Sokoloff, a member of the Washington Academy of Family Physicians, who introduced the resolution.
Such respectful disagreement about the ethics of assisted suicide marks a shift in the American medical community. Leading medical associations continue to regard the practice at odds with the hippocratic oath and many have long warned that allowing the practice will lead to abuse of vulnerable people like the sick and the elderly.
The AAFP also stated that it would back laws "that protect physicians from criminal prosecution for assisting terminally ill patients in 'ending their suffering' in states where such actions are permitted," according to MedPage Today.
Dr. Michael Munger, who is president of AAFP, told the outlet that the reason his group took the new position was so they could advocate on the matter at future American Medical Association House of Delegates meetings.
Meanwhile, the Patients' Rights Action Fund, a national advocacy group that defends those inadvertently targeted by pro-doctor assisted suicide legislation, is decrying the move and is calling upon AAFP to reverse coursse.
PRAF "will continue to urge the AAFP to reconsider this dangerous and irresponsible neutral position on the legalization of assisted suicide," the group said in a statement emailed to The Christian Post, pointing out that both the American Medical Association and the American College of Physicians — the two largest medical associations in the United States — along with the World Medical Association "have all recently reaffirmed their commitment to the safety of their patients and the integrity of the patient-physician relationship by opposing the legalization of assisted suicide and euthanasia as contrary to the physician's role as healer and dangerous public policy that puts the most vulnerable at risk of deadly harm through mistakes, abuse, and coercion."
Assisited suicide has been legalized in Washington, D.C., and six states via their legisatures: California, Colorado, Hawaii, Oregon, Vermont and Washington. A state court ruling has allowed the practice in Montana.
All told, assisted suicide is legally available to approximately 20 percent of the U.S. population.