Fantasia Barrino Debuts New Gospel Song, 'I Made It'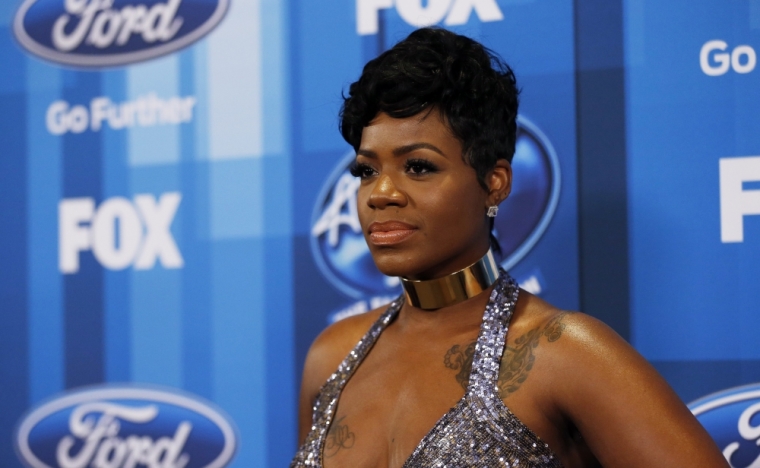 For years, Fantasia Barrino's fans have been begging her to create gospel music and this week she appeased them.
The 32-year-old singer debuted her new song "I Made It" in a live performance for "Good Morning America" on Monday.
"You're the only one that never left me when everyone else just didn't care, you're the only one that really loved me. I made it. I made it through the storm," Barrino crooned during her performance before worshiping God. "I got to say thank you Lord for keeping me, for grace and mercy. I thank you, because I made it!"
In a recent interview with Us Weekly, the singer opened up about her suicide attempt in 2010. Now, her new song is a reflection of how she overcame that dark moment.
"Being that young and taking care of my whole family was hard. I also always felt people used to knock me down. I needed to escape," Barrino told Us Weekly. "My new song 'I Made It' is about how I don't let people talk about me like they used to. I control how I feel."
When speaking about her fifth studio album, The Definition Of, Barrino told fans on social media that her focus was to bless people with it.
"I am who I am today because God used my mistakes. #TheDefinitionOf," she wrote. "I just want to BLESS people through my story and my music."
Barrino also responded to one fan's curiosity about her recording the gospel music track.
"I remember watching periscope and you had a gospel song you were working on," one fan tweeted the singer to which she responded, "I Made It! @TyeTribbett is the TRUTH! #TheDefinitionOf."
Still, she has made it clear that she won't be releasing a full fledged gospel album anytime soon since she believes God is already a part of her music.
"I get a lot of questions about doing a gospel album. What I do is gospel," Barrino revealed. "I take God with me everywhere I go."
Barrino has been vocal about her Christian faith for some time and previously spoke about God having a plan for her life.
"God put me here for a reason," Barrino told "Access Hollywood" in 2013. "When you look on TV or turn on the radio or all the newspapers and the magazines, it was always something negative, and no matter how many things I did that were positive that never came out, so that was the hardest for me at that time. Now I really don't care anymore."