Father Sacrifices His Life to Push Son Away From Oncoming Truck, Dies After Being Run Over in China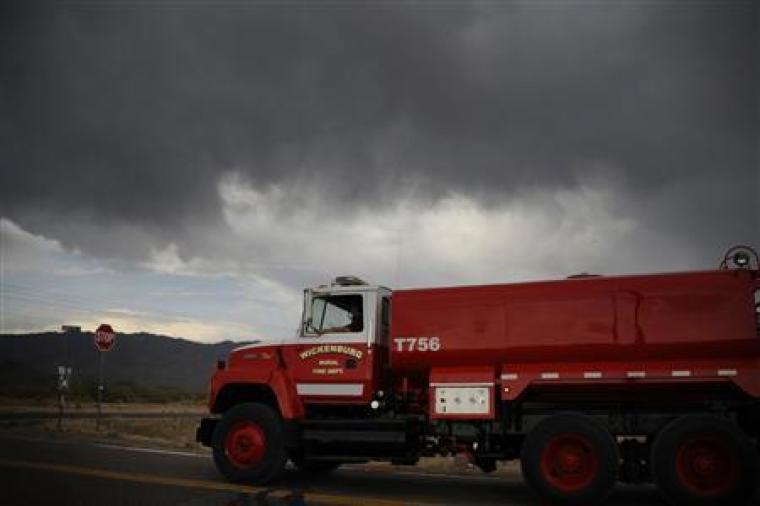 A father sacrificed his own life to save his son's in a heroic act captured on CCTV cameras recently. Hsiung Kuo, 71, and his son Yong, 47, were driving through the busy streets of Quanzhou City in China when calamity struck: a truck nearly ran both men over, but Kuo pushed his son out of the way.
Hsiung Kuo and Yong had been traveling on their small electric scooter and stopped at a busy intersection in Quanzhou City, which is in the southeastern Fujian province of the country. Just as they took off, a huge blue truck smashed into them both, knocking the men to the ground and into the way of the deadly wheels.
To see pictures of Hsiung's heroic sacrifice and gruesome death, click here (WARNING: Very graphic and violent adult content).
Acting fast, Hsiung pushed his son out of the way of the oncoming wheels, even as the truck crushed both of his legs in one fell swoop. Even after that, the retired man still used his arms to push his son further away from the truck.
The truck didn't slow, though, and crushed Hsiung's chest, which collapsed under the tons of weight of the vehicle. Yong survived the incident.
Soon afterwards, medical and emergency services were called, but paramedics pronounced Hsiung dead on the scene and consoled his son.
The driver attempted to flee the scene of the accident, never pausing to see the results of the carnage left behind. Police officers were able to catch and arrest the driver, though, and the accident is now being investigated by authorities.