Female inmate sexually assaulted by trans prisoner in New Jersey, lawsuit claims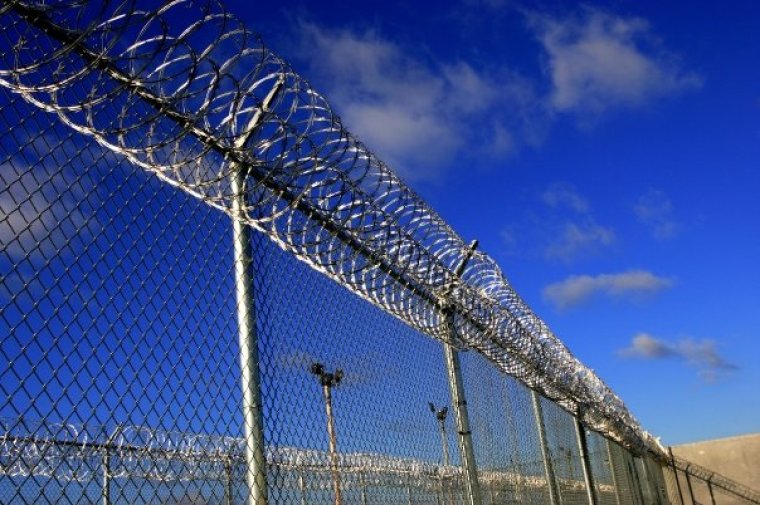 A lawsuit alleges a female inmate was sexually assaulted by a biologically male transgender prisoner in a New Jersey women's prison, accusing the state's Department of Corrections and prison staff of failing to intervene.
The unidentified woman filed the lawsuit against the New Jersey Department of Corrections late last month in Hunterdon County Superior Court, The New York Post and MyCentralJersey reported.
She claims the assault occurred at the now-closed Edna Mahan Correctional Facility for Women in Clinton in September and October 2022. The lawsuit accuses the department and prison guards of not taking "corrective action" against the "sexually aggressive and harassing behaviors" of transgender inmates with "fully functioning male anatomy." 
Two other female inmates at the facility also became pregnant due to "sexual interactions with transgender [prisoners]," the lawsuit stated, as reported by My Central Jersey.
The plaintiff, incarcerated since 2003, claims she reported the assaults to Edna Mahan employees but faced disciplinary retaliation charges instead.
According to James Wronko, the attorney who filed the suit, transgender inmates were housed in areas without security cameras. The alleged assailant has since been transferred to a male facility.
Gov. Phil Murphy ordered the closure of Edna Mahan Correctional Facility in June 2021 following multiple sexual and physical abuse scandals. No new location for the prison has been announced. The project is estimated to cost around $300 million, with Murphy requesting $90 million in this year's fiscal budget to build a replacement. 
In a separate lawsuit, another inmate claimed she was forced to perform a sexual act on a male guard. The guard allegedly turned off his body camera and threatened the inmate, stating she did not "want to leave with missing teeth," according to My Central Jersey.
New Jersey requires its prisons to house inmates based on their self-declared gender identity rather than biological sex. This policy came as part of a settlement in the lawsuit Sonia Doe v. New Jersey Department of Corrections, filed by a trans-identified biologically male prisoner incarcerated in men's prisons for over 18 months.
The settlement also included a payment of $45,000 in attorney fees and $125,000 in damages to Doe. The NJDOC said at the time that the updated policy was a positive development to ensure the health, safety and dignity of transgender, intersex and non-binary inmates.
However, the policy change sparked concerns about women's safety in prisons.
Leanna DeLorenzo, the New Jersey state contact for the U.S. Chapter of the Women's Human Rights Campaign, argued that the policy disregarded the safety and well-being of female inmates. She told CP in an email that being a woman is not a feeling but a reality and criticized the policy for allowing men to be housed with women based on their self-declared gender identity.
Similar policies are in place in other states, including California and Washington.
Last July, a 27-year-old trans-identified male, Demi Minor, who allegedly impregnated two women while incarcerated at a women's prison in New Jersey, was transferred to New Jersey's Youth Correctional Facility, a Burlington County prison for young adult offenders.
The transfer came three months after NJ.com reported that two women at Edna Mahan Correctional Facility became pregnant after "consensual sexual relationships with another incarcerated person."