Feminist: Transgender Laws 'Harmful' for Women and Girls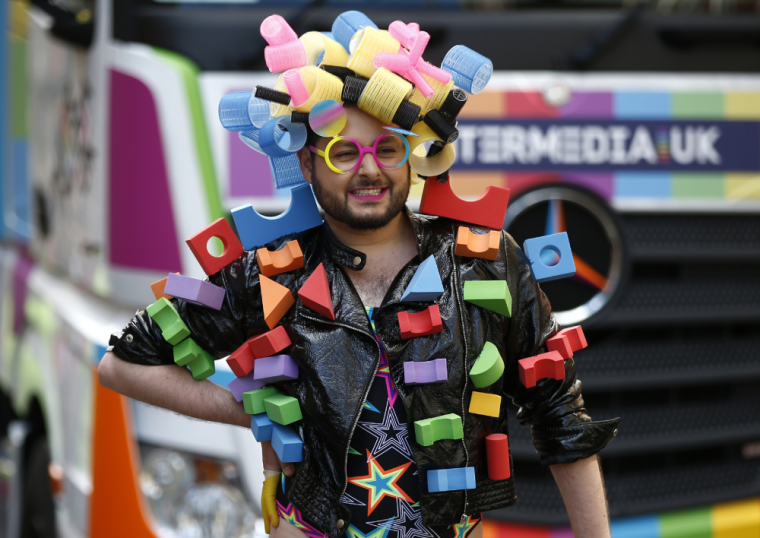 Prominent feminist and pro-abortion activist Kathleen Sloan says that laws designed to protect people on the basis of gender identity are "harmful to women" because they help obscure the sex-based oppression that women have faced for thousands of years in patriarchal societies.
Sloan, a former board member of the pro-choice National Organization for Women, penned an op-ed published by Delaware Online that criticizes a bill introduced in the Delaware senate that would make "gender identity" a protected class under the state's constitution.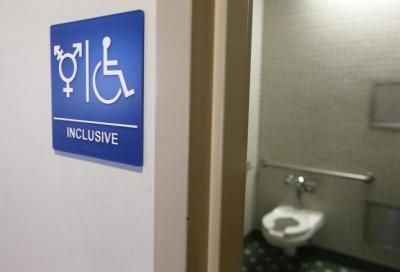 As transgender rights have come into the national focus in the last few months thanks to a North Carolina law requiring people to use state-run bathrooms consistent with their biological sex and an Obama administration guidance urging all public schools to allow students to use bathrooms and locker rooms consistent with their gender identity, Sloan wrote that the Delaware bill gives her "an ideal opportunity to explore the larger context in which" the gender identity push is "harmful to women and girls."
"To women's rights advocates and feminist leaders like me, laws that include gender identity raise a number of red flags for their unintended consequences for women," Sloan contends.
One of the problems that the gender identity movement poses for women and girls is the fact that it brings with it a "loss of safe, sex-segregated spaces" for women "such as public bathrooms, changing rooms and even domestic violence shelters."
"When access to such public spaces is based only on a subjective belief that one is a woman, this effectively allows men to claim a gender identity and enter women's spaces at any time. This is a problem for females because our biology makes us physically vulnerable to men," Sloan asserts. "The fact that men are generally physically stronger and larger than women, have more upper-body strength and cannot become pregnant, makes women physically vulnerable to men. We are also socially vulnerable due to ubiquitous physical and sexual violence against women based on our biological sex. Why is it only women who must be afraid to walk alone outside at night?"
The problems that the gender identity movement presents to women goes beyond privacy concerns, Sloan opines.
According to Sloan, that the blurring of gender lines will make it "impossible to name biological sex as the source of women's oppression, subjugation and inequality in a patriarchal world."
"The threat that the gender identity movement poses to women is that 'gender' is detached from the biological differences between males and females (present in all mammalian species) and consequently male supremacy and the oppression of women is obscured and ultimately erased," Sloan argues. "Instead of challenging dominant and submissive roles and behaviors, the gender identity movement ultimately upholds and perpetuates them."
Sloan adds that human rights abuses committed against women do not occur simply because one identifies as a woman but because "men know that we are female and they have the power to use our female reproductive systems for their sexual pleasure and to create offspring."
Additionally, Sloan argues that accommodating gender identity laws will make it more difficult to document men who commit violent crimes against women because they can "be legally recorded as women," which could obscure crime statistics.
Sloan also points out that gender identity laws will also make female prisoners vulnerable to biological men who choose to identify as female so that they can be sent to a women's prison.
"Without being able to name humans as male or female, women have no hope of being able to protect ourselves from the violence men commit against us, much less overturn the patriarchal misogyny that has oppressed and terrorized us for millennia," Sloan wrote. "I implore Delaware's legislators to consider these realities and remove the gender identity portion of the equal protection bill; do it for woman's sake – your own, your partner's, your daughter's and your sister's."
The Daily Caller reports that in order for the proposed "gender identity" amendment to pass, it would need at least two-thirds of both state legislative houses to vote in favor of the bill. Democrats hold 25 of the 41 seats in the state's House of Representatives and only 12 of 21 seats in the state's Senate.