'Fifty Shades of Grey' Alternative Says Christians 'Should Be Most Sexually Satisfied People'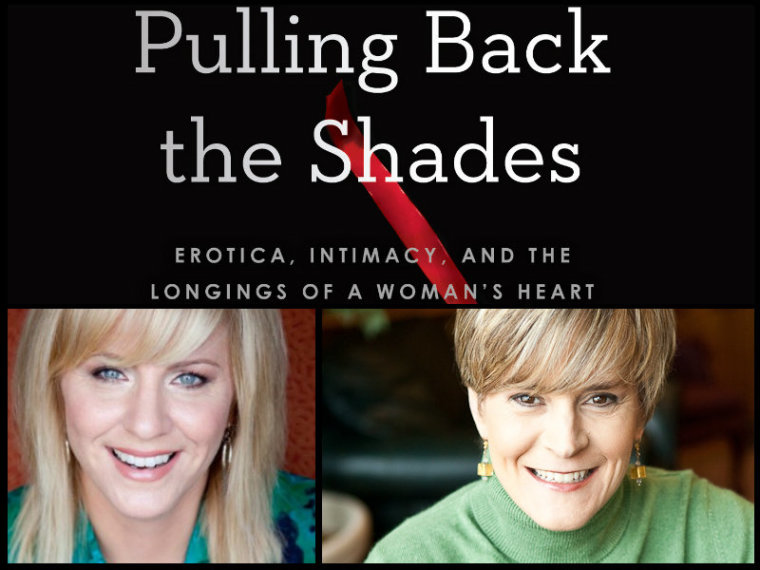 "Fifty Shades of Grey" premieres on Friday, Feb. 13, and two Christian authors have offered an alternative with their own book Pulling Back the Shades: Erotica, Intimacy and the Longings of a Woman's Heart.
The book, Pulling Back the Shades, was written by Dr. Juli Slattery and Dannah Gresh, and is meant to encourage Christian women to look for a deeper, "spiritual" sexual fulfillment by turning to the Bible. The book sold out in its first release on Amazon, and the authors have said that any woman who wants to receive a free copy of their guide can mail them their copy of Fifty Shades.
"The 'Fifty Shades' phenomenon has done for women what internet port did for men: fuel its use and normalize it," Slattery told Daily Mail. "It's time to add the Bible's view on sex and intimacy and the spiritual road into meeting a woman's deepest human needs and wants."
Before writing her own response to Fifty Shades, Slattery read the book to know the material she was dealing with. Even though she had a noticeable reaction to the text, she wanted to warn Christians, and women in general, about the dangers of living in a fantasy world. The book itself is somewhat dangerous as it "teaches you to respond sexually to someone other than your partner."
"It creates in your mind an appetite for something that's not real," she added. "It makes you less satisfied with the partner that you have and the good things that you have within your relationship."
As an alternative, women should turn to the Bible for advice about relationships and the physical relationship God intended for married couples to share.
"In our culture we have this Victorian view of God and of sexuality," Slattery explained. "That God is good and our sexuality is very earthly and base and dirty. That's not from Scripture; it's really cultural. From the time we were little, we've been taught that our sexuality is somehow wrong and so we separate it from a pursuit of holiness. I think Christians should be the most sexually satisfied people in the world because they understand God's design for it."