The fight to preserve a closed church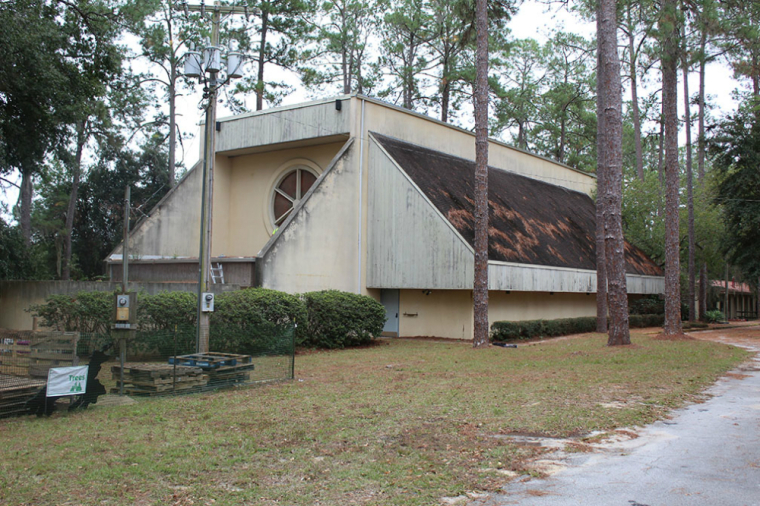 Redevelopment has caused a countless number of churches and other old buildings to be erased from cityscapes everywhere.
One of the latest chapters in the age-old battle between preservationists and developers is playing out in Florida, where some hope a historic landmark designation for St. Michael's Episcopal Church in Gainesville can stop a planned shopping development.
St. Michael's is empty on Sundays, having closed its doors to worship in 2013, WUFT reported.
The Episcopal Diocese of Florida wants to sell the building and land with the proceeds going toward mission, evangelization and supporting extant congregations. However, some community activists have went through the machinations of the city hall bureaucracy in hopes that a historic landmark designation can keep the former church as-is.
There is just one problem. The diocese, which controls the property, isn't supportive.
"It has extensive wood rot, is structurally unsound, has asbestos-related issues and is generally a dilapidated old building that has long since outlived its usefulness or even its anticipated life expectancy," said Emily Stimler, spokeswoman for the Diocese of Florida. "The diocese has fond memories and loving experiences there, but giving it a special historic designation is without merit."
She raises an important point that should be discussed locally before city hall makes a final decision: Is the former church, designed by Florida architect Nils Schweizer, a worthy example of 1970s modernist ecclesiastical architecture? Architectural critics will disagree over the design, but it's true that Schweizer wasn't a noted church architect.
Rather, this seems a case of some in the community using it as an excuse for their own not-in-my-own-backyard activism.
Regardless, the diocese is well within its rights — both ethically and legally — to sell the property for redevelopment, though giving it to another Christian congregation, regardless of denomination, for religious use would be preferable over redevelopment.
But then again, the self-professed fans of Schweizer's architecture could get last word and St. Michael's may become a destination for church crawlers.
Spires and Crosses, a travel column exclusive to The Christian Post, is published every week. Follow @dennislennox on Twitter and Instagram.
Dennis Lennox writes about travel, politics and religious affairs. He has been published in the Financial Times, Independent, The Detroit News, Toronto Sun and other publications. Follow
@dennislennox
on Twitter.