Finally, More Americans Love George W. Bush Than Those Who Don't
Finally, More Americans Love George W. Bush Than Those Who Don't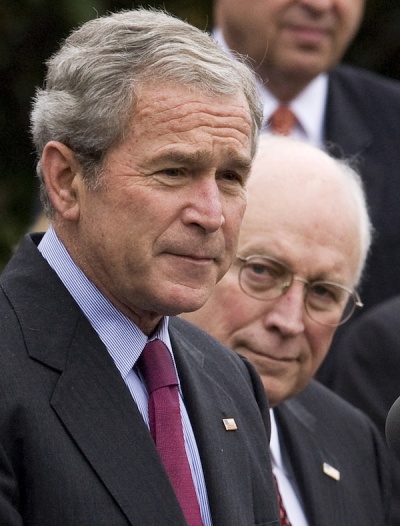 In a first since 2005, more Americans now see former president George W. Bush in a favorable light than those who don't. Democrats have had the most apparent change of heart toward him.
According to the results of a Gallup poll published on Tuesday, some 49 percent of Americans now have a favorable view of Bush compared with 46 percent who hold an unfavorable view of him.
When Bush left office in January 2009, just 40 percent of Americans had a positive view of him while 59 percent viewed him negatively. That favorability rating dropped to a 35 percent positive rating to 63 percent negative outlook by March 2009. His lowest favorability rating came in April 2008 during difficult economic times and a period of high gas prices.
The results of the latest poll, conducted June 1-4, reflect the first time since April 2005 that Bush's rating has been more positive than negative.
His positive appeal also extends beyond political lines. According to the report, Bush's favorability rating is now more positive among all party groups than it was in March 2009.
Some 84 percent of Republicans, 46 percent of independents and 24 percent of Democrats reported a positive view of Bush in the latest poll.
All these figures represent an increase of 10 points since 2009. However, according to the report, "the more recent improvement in his ratings, a five-point overall uptick since November 2010, has been more apparent among Democrats, whose rating has increased by 10 points since then."
According to Gallup, the shifting reaction to Bush is not unexpected.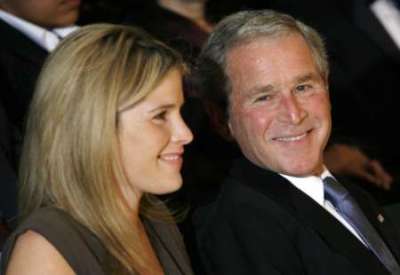 "The recovery in Bush's image is not unexpected, given that Americans generally view former presidents positively. Gallup's favorable ratings for Ronald Reagan, Jimmy Carter, George H.W. Bush, and Bill Clinton all exceeded 60 percent when last measured," noted the report.
The report also noted that Bush's less than 60 percent favorability rating may be due his shorter time as an ex-president.
It further highlighted that while Bush's favorability ratings could continue to improve in future years, there is no guarantee that he will enjoy the more than 60 percent favorability ratings enjoyed by other ex-presidents any time soon.
Data for the poll was collected via telephone interviews with a random sample of 1,529 adults 18 and older living in all 50 U.S. states and the District of Columbia. The survey has a margin of error of plus/minus 3 percentage points.