Fired NBA Coach, Pastor on Whether Faith Played a Role in Warriors Dismissal: I Never Went Around Beating People in the Head With a Bible
Responding to a suggestion that his Christian convictions may have contributed to his firing as head coach from the Golden State Warriors, Mark Jackson said this week that if that had been one of the owner's concerns, it reflected a double standard.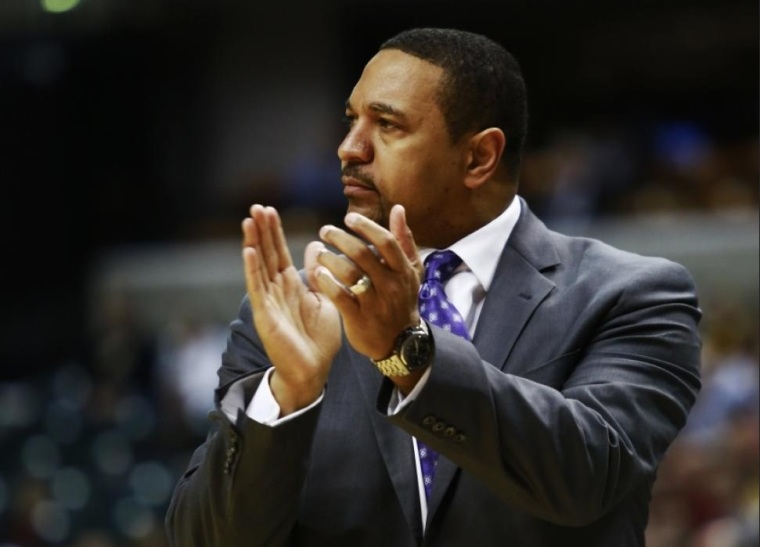 "You mention your faith and it's been floated out there that your faith may have been an issue, may have been part of the problem in the relationships [with ownership.] How do you feel about that?" Jackson was asked in the aftermath of his firing on "Bucher, Towney & Huff" on Bay Area sports station, 95.7 The Game.
"I was hired when I was a pastor. I think it's unfortunate because if it was true, you don't encourage media to come do a piece on my church, on my ministry, the work on my faith. Don't do it when it's convenient and you're searching for something. I never went around beating people in the head with a Bible," said Jackson.
Jackson, who is believed to have been fired due to his contentious relationships with owner Joe Lacob, added that he had tried to make his Christianity evident through his actions, and not by preaching to his players, some of whom share his faith.
"An old pastor says when necessary use words. You lead by example, by how you stand, you lead by 15 players watching you on a daily basis when...unnamed sources say stuff and you don't react. You don't respond. And you continue to do the job," he continued.
Despite leaving the team, which he coached to three of its strongest seasons in recent Warriors history, including the team going to playoffs in consecutive years for the first time since 1991-1992, Jackson said he left Golden State with nothing but "love and appreciation."
"I'm grateful...Maybe that doesn't sell but I'm grateful for the opportunity and we move on. And God-willing another opportunity will present itself but if not, I'm totally at peace being a husband, a father, a pastor," he added.
Jackson launched his career in the NBA in 1987 and played until his retirement in 2004, when he took a job as broadcaster and worked for ESPN and ABC. He and his wife Desiree Coleman co-pastor True Love Worship Center International in Reseda, California, which he founded in 2009, three years after an ex-stripper attempted to extort him related to an alleged extra-marital affair.
A recent story on the role of religion in the NBA by USA Today, suggested that many of the Warriors players, including star Stephen Curry, shared Jackson's faith.
"You go in (the Warriors locker room) before the game to just kind of chat and see what's going on, and no one is there," said Tom Tolbert, a former Warriors player and local media personality, told USA Today. "They're all in chapel. ... It's like the entire team. And then when chapel is over, pretty much the entire team comes parading into the locker room. It works for them."
Speaking before his dismissal, Jackson's players stood up for how their coach expressed his faith.
"And we respect that (it's not for everyone). That's what I love about Coach Jackson is he doesn't force it on you. He doesn't force you to read scripture or anything like that. He'll just make references and respect your personal beliefs and your personal space, but he'll just drop some great knowledge on you," said Warriors guard Klay Thompson.
Warriors forward Draymond Green, who is a Christian, told USA Today that during Jackson's tenure "one thing about it is that we never shy away from making it known, because without (God) we are not who we are and we are not the team that we are and we all know that. We like to give him credit for what he's doing for this team."