First Baptist Church Sued for Return of 'Blood Money' Donated by Former Exec. Who Ordered Hit on His Wife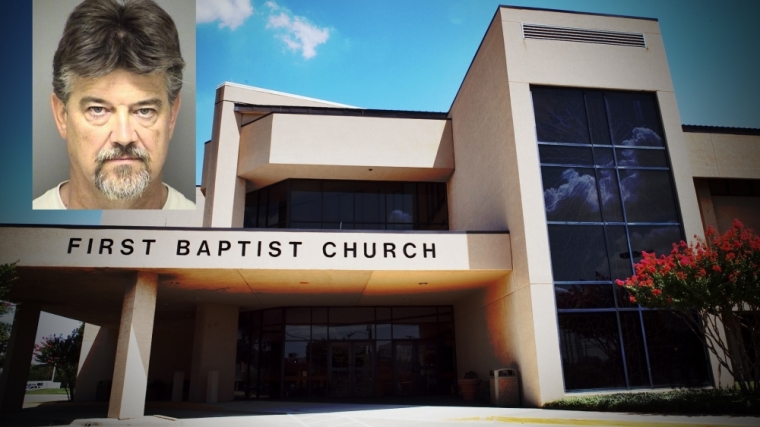 A Texas company filed a lawsuit against First Baptist Church in Carrollton last week demanding that the church return more than $200,000 in "blood money" it received from one of their former executives who was convicted and sentenced to life in prison for trying to murder his wife.
In the lawsuit cited by the Star-Telegram, the company, Raley Holdings LLC, said the former executive, John Franklin Howard who was convicted and sentenced in 2014, embezzled more than $6 million for himself without their knowledge between 2009 and 2012.
"In August 2012, Howard was arrested for criminal solicitation of capital murder when he hired hit men to kill his wife Nancy," the eight-page complaint states, according to Courthouse News Service. "Luckily Nancy survived the shooting but was left with significant injuries and the loss of an eye after being shot in the head. Howard has subsequently been convicted of attempted murder and is serving a life sentence in the Texas state penitentiary."
Raley Holdings LLC said in the lawsuit that Howard, a former chief financial officer, also used some of the money he stole from the company to live a lavish lifestyle, support a mistress in California and make donations to the church over two-and-a-half years.
"It was blood money and it was not Howard's to give," the lawsuit says, according to the Telegram.
The Christian Post reached out to First Baptist Church for comment on the lawsuit Thursday and was told by Associate Pastor Scott Ward that the church cannot respond at this time due to pending litigation.
Matthew Bobo, the attorney representing Raley Holdings, told the Telegram that the company has been reaching out to the church for more than a year to get back their money, even providing evidence of where the money came from and were told to go ahead and file their lawsuit.
"When Howard was first arrested and terminated, we immediately did a forensic accounting," Bobo told the Telegram. "We knew very early on that the church had received a significant amount of money."
A 2014 D Magazine report described Howard and his now ex-wife as devout members. The once happy couple hosted one of the church's youth groups, and they sang in the choir on Sundays.
"Their son Jay would later tell people, 'If the doors to First Baptist were open, my parents were probably inside,'" said the report, noting that it was Howard's father, a Baptist preacher, who married them in 1983.
Raley sued Howard soon after he was arrested and in late 2015, an arbitration panel awarded the company $8.5 million. That award includes the $6.7 million Howard took from the company as well as $650,000 in punitive damages and $1.1 million in interest.
First Baptist Church, argues the company in court records, "holds money that in equity and good conscience belongs" to Raley and called the money they accepted from Howard "unjust enrichment."
Bobo argued that while Howard always gave up to $15,000 a year to the church, in the two-and-a-half year period that he embezzled money from Raley his donations jumped to over $200,000.
"This money is a no-brainer. The money came out of Raley's accounts into the sham corporations that Howard had set up," Bobo charged. "It is blood money."