First Fatality as London Riots Spread Across Britain (PHOTOS)
As riots continued in London for a third day a 26-year-old man who was shot in a car in Croydon, south London, has died; becoming the first fatality of riots that have now spread across Britain.
According to police, hundreds of protesters and police have been injured in the three days of rioting, with most coming in London.
Police, who are being increasingly criticized for not being able to control the unrest, have said they are considering using non-lethal rubber or plastic bullets to sedate violent rioters, Reuters has reported.
"That's a tactic that will be used by the Metropolitan police if deemed necessary," Deputy Assistant Commissioner Stephen Kavanagh told reporters.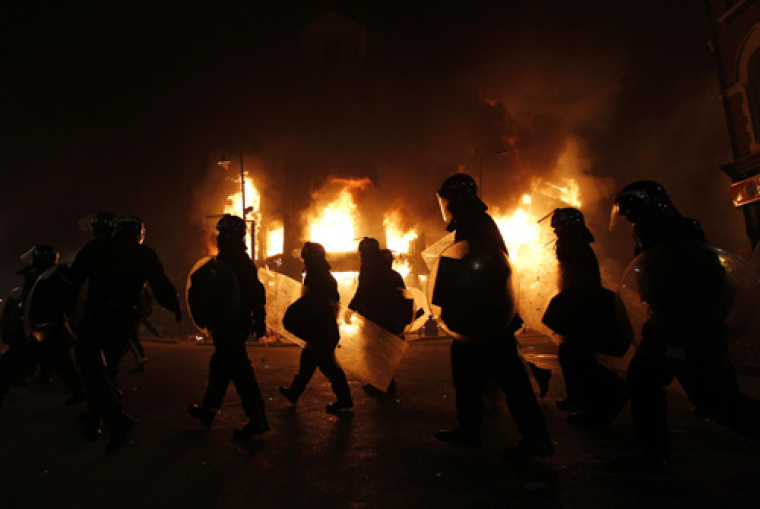 Christian leaders and politicians have held a vigil of hope Monday evening in response to the trouble. Held in Tottenham, where the rioting first began, the ecumenical peace vigil was organized by the Church of England, the Roman Catholic Church, the Methodist Church, the United Reformed Church, as well as Pentecostal and independent churches.
The Bishop of Edmonton, the Rt. Rev. Peter Wheatley addressed the vigil saying, "These events cannot be allowed to define the Tottenham we know and love.
"Many of us have worked in this community for many years and we know the loving, generous and openhearted people with whom we share our daily lives are not the rioters who have destroyed so much."
He added: "What has happened will not conquer the hope which is set before us. We will continue to share that hope with our neighbors and friends as we move to rebuild in Tottenham."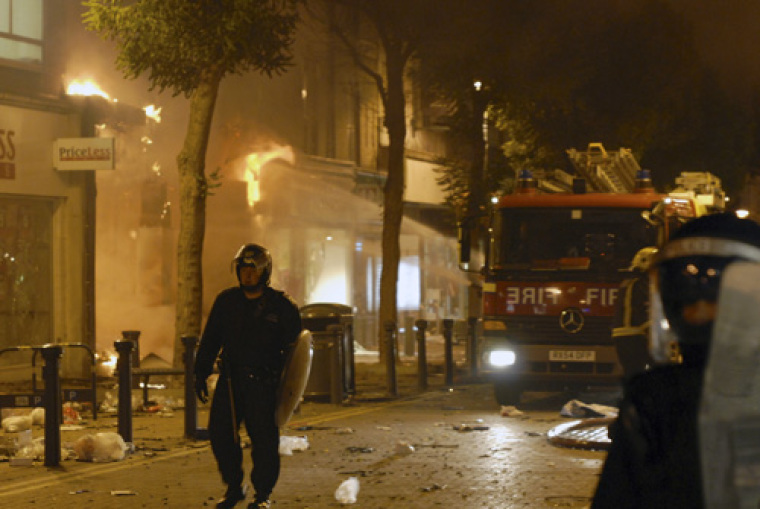 Meanwhile Tottenham MP David Lammy urged people to "get behind" the police in policing the community to help people feel safe. He said: "It's certainly my job to ensure that the Independent Police Complaints Commission move as quickly as they can to establish what happened to Mark Duggan last Thursday.
"I have raised questions about why things were allowed to escalate as quickly as they did over so many hours without proper intervention, I think, by the police."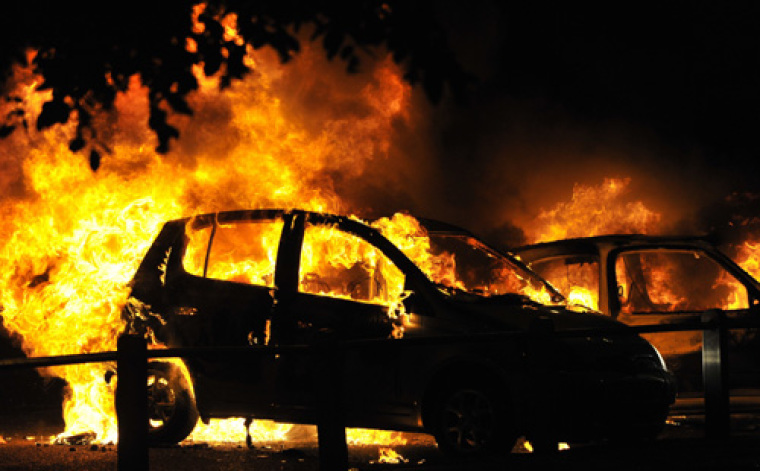 Mark Duggan was killed by police last Thursday after a shoot-out when his taxi was stopped by officers. A vigil held by his family on Saturday turned violent and sparked the original riots in Tottenham, north London.
However, since then the riots have become much more widespread and commentators are now saying the riots taking place across Britain are not directly related to Duggan's killing, but stems from a greater feeling of unrest in the nation.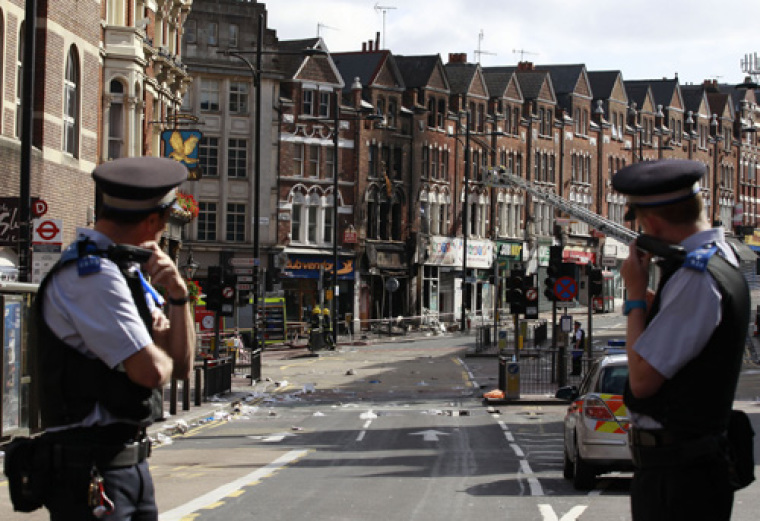 Reverend Nims Obunge, pastor of the local Freedom's Ark Church, who has been working with Duggan's relatives, said: "It's important that we allow the IPCC to tell us where this investigation's at. It's important we allow them to communicate whatever their findings are with the family.
"It's important that we don't run off with a report, but we make sure that whatever is reported is handled in an accurate and in a way that we can heal ourselves as a community and look for the way forward.
"Justice is important, but we don't know what justice is totally yet."