Florida Christian School Expels Student Who Supported Confederate Statue in Charlottesville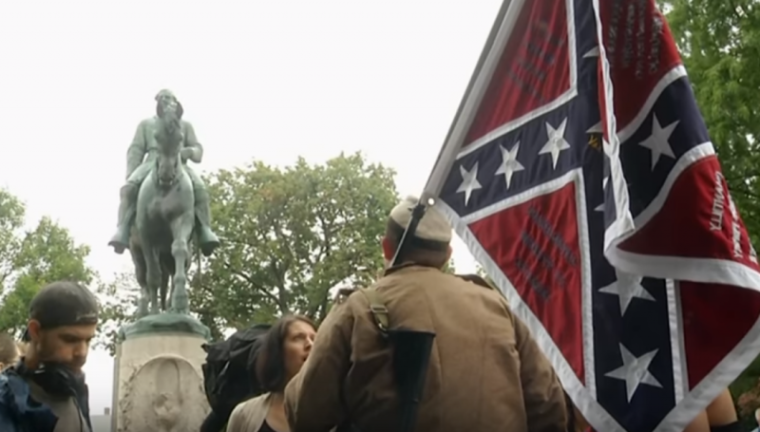 A private Christian school in Florida has kicked out a student who was seen in a Confederate uniform supporting the Robert E. Lee statue in Charlottesville, Virginia.
Pensacola Christian College expelled Allen Armentrout after he was found to be demonstrating in favor of the Lee statue three days after violence erupted at the "Unite the Right" rally.
College spokeswoman Amy Glenn told The Christian Post that the school doesn't comment on the specific status of enrollment or history of a student. She did, however, provide a general statement from the school.
"Pensacola Christian College recognizes the dignity and value of all people and we respect the history of America," noted the college's statement.

"We encourage individuals to exercise discernment and seek to build reconciliation, especially during a time of mourning like Charlottesville is experiencing."
Earlier this month, violence broke out at a rally held in Charlottesville in support of a statue of Confederate Gen. Robert E. Lee.
Neo-Nazis, Ku Klux Klansmen, and other white nationalist socialist groups were at the rally organized by Jason Kessler, a former supporter of Barack Obama and an Occupy Wall Street protester-turned-alt-right activist, whose right to demonstrate on Aug. 12 was defended in federal court by the ACLU of Virginia and the Rutherford Institute. Violent clashes between protesters and counter-protesters ensued.
The worst incident came when a neo-Nazi sympathizer drove his car into a group of counter-protesters, killing one woman and injuring around 20 other people.
Since the rally, some have made efforts to retaliate against the rally's participants. One man identified was Cole White, who according to the Daily Mail, lost his job at a California restaurant.
Another person identified from the rally was University of Nevada student Peter Cvjetanovic, who reported getting death threats after he was revealed on Twitter as being part of the rally.
"He said the threats have been violent and graphic. He said he is not telling anyone his plans to return to Nevada for fear he may be attacked," reported the Reno Gazette-Journal.
"He said he would not confirm whether other UNR students were at the rally for fear of anyone else's safety. He also would not identify what clubs he is in involved it at UNR, but said he has been an active student."
A member of the Sons of Confederate Veterans, Armentrout told WXII News that he was stunned by the expulsion, arguing that he was not there to advance white supremacy but rather to protect "Southern heritage."
"I'm a born-again Christian and I believe this wrench has hindered my attempt to serve the Lord. I believe a Christian institution should support patriotic individuals who want to stand for American tradition and beliefs," said Armentrout.