Florida Church Recreates 'Last Supper' Painting With Over 78,000 Legos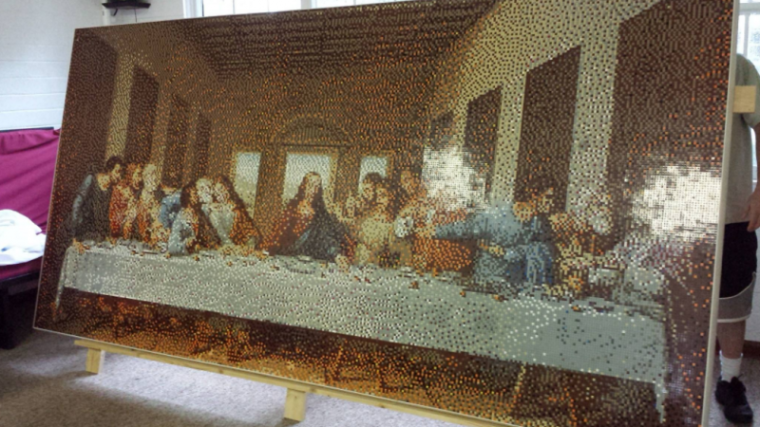 A Florida church has recreated the famous Leonardo da Vinci painting "The Last Supper" out of more than 78,000 Legos.
During the summer, 73 children and 30 volunteers gathered at the Oakland Presbyterian LEGO Users Group Day Camp at Oakland Presbyterian Church to create the Lego artwork.
Laurie Hallock, founder and leader of OPLUG, said in a statement emailed to The Christian Post that it took between 50 and 55 hours to complete the art piece, which measures 10 feet by 5 feet. They plan to keep the Lego Last Supper on display at Oakland Presbyterian.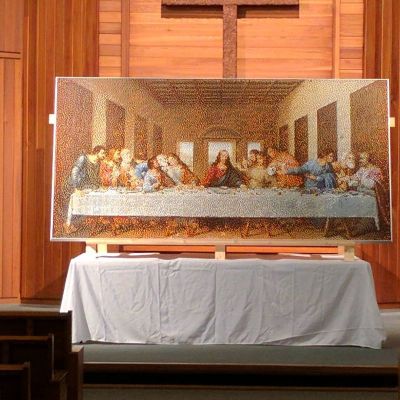 The origins for the project came back in 2012, when they constructed a Lego picture commemorating Oakland Presbyterian's 125th anniversary.
"It was intended to be a temporary fixture so we could replace it with a bigger more permanent project," said Hallock in her comments.
"After a year of brainstorming, my son came up with the idea for 'The Last Supper.' The next few years were spent planning and working to raise the funds."
Hallock explained that there was "no kit for this creation" as her husband Michael had to program "an application that took an imported jpeg file and created a pixeled image."
"The application was designed to take that pixeled image and, with some manual manipulation, produced a list of LEGO parts needed," continued Hallock.
"That application also assisted with creating the individual building steps, which is how the kids and volunteers knew how to build it."
The Lego Last Supper received coverage by the local media outlet the West Orange Times & Observer, which noted that the artwork has not just been shown at the church.
"The Hallocks recently returned from a BrickFair LEGO Expo in Virginia, where they displayed the artwork, and returned with the prize for Best Mosaic," reported the Times & Observer. "'The Last Supper' will next travel to the Bricks N Blocks LEGO event in September."
According to its Facebook page, OPLUG was founded in 2010 and describes its mission as "Building fellowship and faith one brick at a time!"