Florida Man Given 72 Hours to Live Walks, Talks; Wife Says They Expect Full Recovery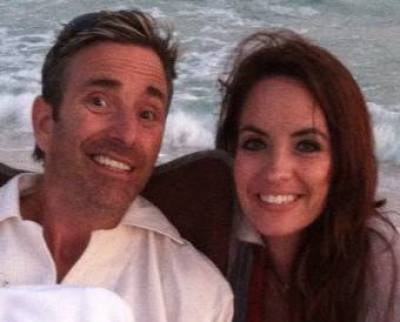 A Florida man is trusting God wholeheartedly for a complete miracle as he continues to progressively recover from a 2011 accident that left him severely injured with a diagnosis of 72 hours left to live.
Chance McMinn fell from the top floor of his four-story condominium and punctured his lungs, broke his pelvic bone, L1 and L2 vertebrae and femur, and suffered brain injury. But three years later, McMinn is walking again and has limited speech but is relentless in his faith that God will finish the miracle He has started.
"The past three years have been really tough," his wife Stephanie McMinn told The Walton Sun. "But Chance keeps beating the odds. He continues to heal. We've put our trust in God and we know He will restore Chance fully. God is not a halfway God — he does full restoration."
Chance had been battling with alcohol addiction prior to his accident, which became his wake-up call as he had been drinking the night he was injured.
Stephanie said that before his fall, Chance was living selfishly and was "a little wild and consumed of the world" but he has now discovered his purpose in God throughout his healing journey.
"God told Chance that he was born to do this in a process," said Stephanie "Chance needed to heal from the inside-out, so he has been very patient with all of this."
In 2011, the couple started a Christian non-profit organization, BeGenerous Inc., with the intent to help families in need and spread the Gospel while Stephanie needed help of her own as she managed to care for their five children, their household and Chance.
They have continued their work but now they share their testimony with people who are facing hardships and in need of a miracle.
"We're pushing forward with our ministry and sharing our journey. Now that Chance is almost healed on the outside, his voice is getting better and better. We know God wants him to share his story and he will someday," said Stephanie.
Furthermore, Chance says he wants to help people overcome addiction and notes "Anyone who is struggling with alcohol or any addiction, please reach out to me so I can lift you up."
McMinn had already beaten the odds prior to his fall as he was born with Rh disease, which he had to get five blood transfusions for. Additionally, doctors said he would not survive as a child.