Teacher at Florida Christian school arrested for alleged sexual misconduct with a student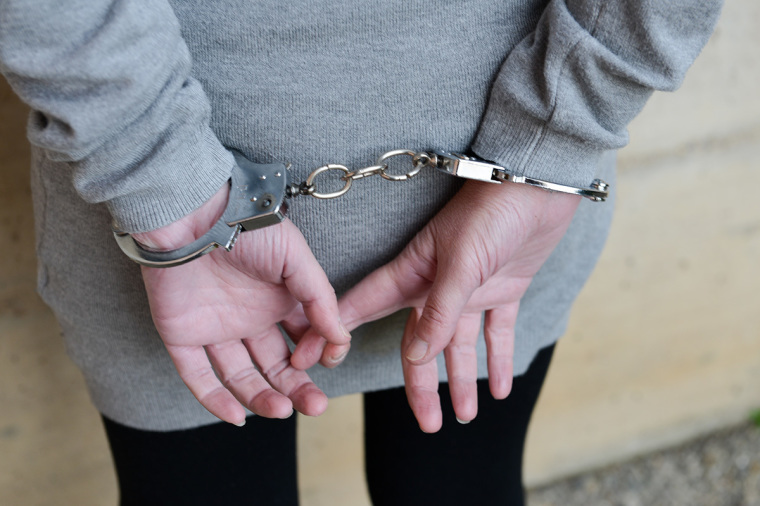 A teacher at a Christian school in Florida is in jail and facing charges of having inappropriate interactions with a student. 
The teacher, Angela Stewart, 53, was quietly sent home from Lighthouse Christian School on May 22 after the Jacksonville Sheriff's Office notified the school that it had opened a criminal investigation into the teacher's relationship with the student. Steward was arrested the next day, according to Action News JAX. 
Stewart is facing four felony charges, including an authority figure soliciting or engaging in lewd conduct with a student; molestation of a minor; engaging in lewd and lascivious behavior with a person 12 years old or older, but less than 16 years old; and unlawful use of two-way communication device. 
The teacher had her first court appearance in Duval County on May 24 and remains in jail. 
The alleged victim's parents and a neighbor tracked down Stewart and the girl, who has a disability, to a local park on May 20. The neighbor recorded a video of the encounter and then reported Stewart to the Jacksonville Sheriff's Office. 
Video footage was then shared with the CBS and Fox News affiliate showing Stewart sitting in her car at a park reportedly with the student who is not visible in the car. 
"On Saturday, we went to St. James Place Park looking for the teacher and the student because we assumed that they were together," said the family friend, who asked not to be named in the interview with WJAX. 
The family friend and neighbor told Action News JAX that the family also has screenshots of inappropriate messages between Stewart and the student. 
Charging documents reportedly show that Jacksonville Sheriff's Office logged inappropriate conversations between Stewart and the alleged victim dating back to November 2022. 
Lighthouse Christian School officials released a statement saying "saddened and shocked would be an understatement" in response to how they felt about the alleged crime. 
Esther Skinner of Lighthouse Christian School said in a statement to the Advocate that the Florida State Department of Children and Families contacted the school in late April to notify them about an anonymous complaint of abuse at the home of one of its students. 
"Shortly after I was notified by Ms. Stewart that the same student initiated contact with Ms. Stewart over Facebook Messenger asking for help because her mother was abusing her," Skinner told the Advocate. "Ms. Stewart shared with me that the student asked her to come pick her up from a nearby park and she did so."
Skinner said Stewart was issued a warning that her behavior was "totally out of line" and went against the school's "strict policies regarding contact with students after hours." 
Even with the warning, Skinner said Stewart insisted she had done nothing wrong and she only wanted to support the student. 
She remains in jail on a bond of $325,012.