Following Colleague's Admission of Sex Abuse Cover-Up, Pastor of Former Sovereign Grace Ministries Church Steps Down From Gospel Coalition, Asks for Leave of Absence
Following the conviction of a former church volunteer for sex abuse charges and a former pastor's admission that he did not report sex abuse claims to authorities, Covenant Life Church lead pastor Josh Harris announced Sunday that he had asked the board for a leave of absence and would consider stepping down.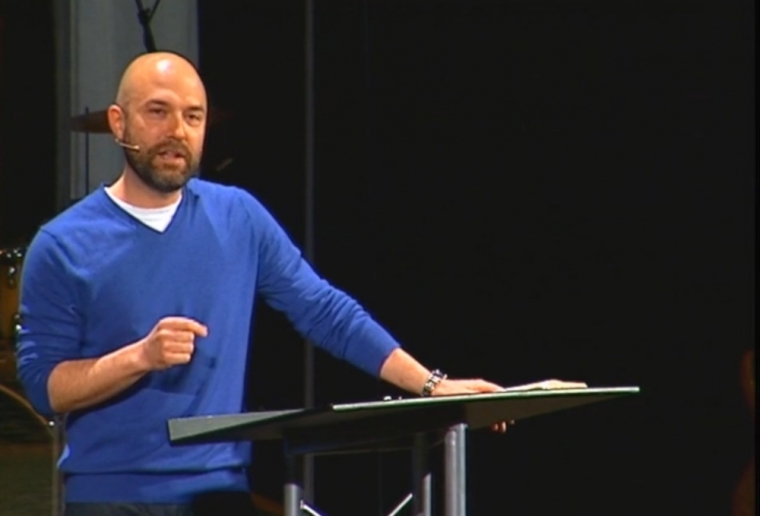 The pastor of the former flagship church for Sovereign Grace Ministries also announced on Twitter Monday that he had resigned from his position at the Reformed ministry, The Gospel Coalition.
Last Tuesday, during the trial of Nathaniel Morales, 56, former CLC pastor Grant Layman testified that he withheld incriminating information from the police about the perpetrator's abuse. On Thursday, Morales was convicted of sexually abusing three young boys between 1983 and 1991.
Choked with emotion, Harris called the abuse "horrific" and noted that "it took real courage for the men who came forward and their families to testify. I just want to express how much I respect them."
The Christian Post reached out to Covenant Life Church and Sovereign Grace Church of Louisville for comment but did not receive a response by press time.
Part of the tension that Harris suggested he and church leaders were confronting with was speaking about the CLC's sex abuse allegations at a time when they were embroiled in a SGM lawsuit, which prevented him and other church leaders from openly speaking about the issues.
"So the criminal trial that took place the past week is the first time that specifics have been shared publicly, the details revealed about the trial have stirred many understandable questions about when pastors were informed, about this situation and how they responded," acknowledged Harris. "It seemingly contradicts our past communications about the sequence of events involved."
Harris specifically pointed out a statement released by CLC in February 2013 which claimed that "contrary to the impression left by the news reports, Covenant Life Church had no knowledge of such abuse until many years after the abuse when an adult who had been victimized as a child came forward."
Layman, the brother-in-law of SGM founder C. J. Mahaney, who testified otherwise last week, stepped down from his position at Covenant Life Church earlier this year.
Harris also added that there was seemingly confusion among church leadership about who may have been aware of sex abuse allegations against Morales.
"Based on what we understood, when we wrote that, we believe that that statement was accurate and right now we're still getting conflicting information, and so I'm not going to, at this time, make some kind of definitive statement until we can clear this up. But please know, there was no attempt to give misinformation and we are committed to clarifying this," said Harris. "If it turns out that this statement was wrong I will take full responsibility for that."
He also instructed any attendees worried that their children may have sexually abused to speak with the police, because CLC is "committed to upholding the laws of our society."
The Gospel Coalition launched its redesigned site this week without Harris' and Mahaney's names on its leadership team.
On Monday, Harris tweeted that he "resigned the (sic) @TGC council because I don't want the present challenges at my church to distract from this terrific ministry."
Mahaney has not spoken publicly since leaving the TGC council, though he retweeted founder and Redeemer Presbyterian pastor Tim Keller on Sunday, who wrote, "Accepting Jesus Christ requires humility because you're admitting that you can't save yourself by your own means."
Mahaney led CLC for 27 years before leaving the church in 2012 in the hands of Harris, formerly best known for authoring the bestselling Christian relationship book, Kissed Dating Goodbye.
In June 2011, Mahaney took a leave of absence from his role as president at SGM after being accused of having characteristics including "pride, unentreatability, deceit, sinful judgment and hypocrisy" by former pastors and leaders of the ministry.
But after an interim board of directors was installed and an outside organization evaluated some of the accusations, Mahaney was eventually found to be fit to serve and was returned to his leadership role.
In 2013, Mahaney resigned as president after lawsuits alleged that he and others were complicit in covering up sex abuse allegations in the church. Last summer, he announced that he would not be attending 2014's Together for the Gospel conference, which he helped co-found with Mark Dever, Albert Mohler and Ligon Duncan, but nevertheless was photographed attending and seated next to his fellow co-founders at the April event.
SGM has also maintained that it has found no "evidence of any cover-up or conspiracy. If we discover otherwise, our board will immediately report it to the authorities and see that it is prosecuted to the full extent of the law."
SGM is made up of a family of about 90 churches in the United States, Canada, Bolivia, Mexico, Europe, Africa, Asia and Australia.