for King & Country Baby's Health Update: Singer Reveals His Son Needs Skull Surgery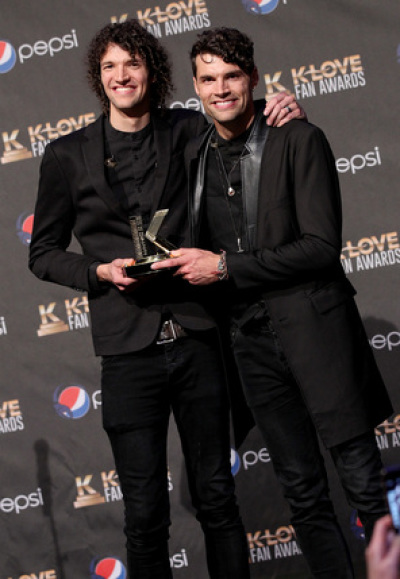 After posting an urgent plea for prayer after his newborn son stopped breathing over the weekend, for King & Country's Luke Smallbone said the baby is now doing well. But the father revealed that the infant will need skull surgery in the near future for an unrelated issue.
"We're home now. The last 48 hours has been a whirlwind to say the least but your prayers have been heard and answered," Smallbone wrote on the band's Instagram page on Monday. "All the tests came back clear and Leo is currently sleeping soundly as I watch over him."
Smallbone initially revealed on Saturday morning that he and his wife, Courtney, had a great scare with their nearly 2-month-old son, Leo Oliver Smallbone.
"Yesterday I was mowing the lawn when I heard my wife frantically yelling for me to call 911. I wasn't immediately sure why until I saw her holding our little boy, Leo, who was very gray and looking lifeless. She felt God impress on her to check on him while he was napping and after many prayers and some CPR, our little boy started to breathe again," Smallbone wrote.
After asking for prayers and receiving a huge outpouring of love and prayers from their fans. Smallbone posted his son's health update. Although the happy parents were all smiles that their baby's breathing was good, Smallbone revealed something else fans should be praying for.
"He'll need a fairly major skull surgery in the next few months which was unrelated to the episode but he's a strong healthy boy with a full recovery expected," the "Priceless" singer added. "I'm not sure I'll be able to fully comprehend all that's taken place but boy have I felt the grace of Jesus."
The father of three ended the post, stating that he is "emotionally and physically exhausted" but is holding on to the joy of the Lord.
Smallbone first announced that he and his wife of seven years welcomed their newborn baby, Leo, to the world on July 21. He expressed how honored he felt to be trusted with new life.
"I've always been fascinated by how God allows us to deliver new souls to the world. So here is God's new little soul," Smallbone wrote with a photo of his newborn son.
The Australian native and his wife have two other sons.
Follow Jeannie Law on Twitter:
@jlawcp