Former Baylor Coach Resigns From Christian University After Comments on Murdered Player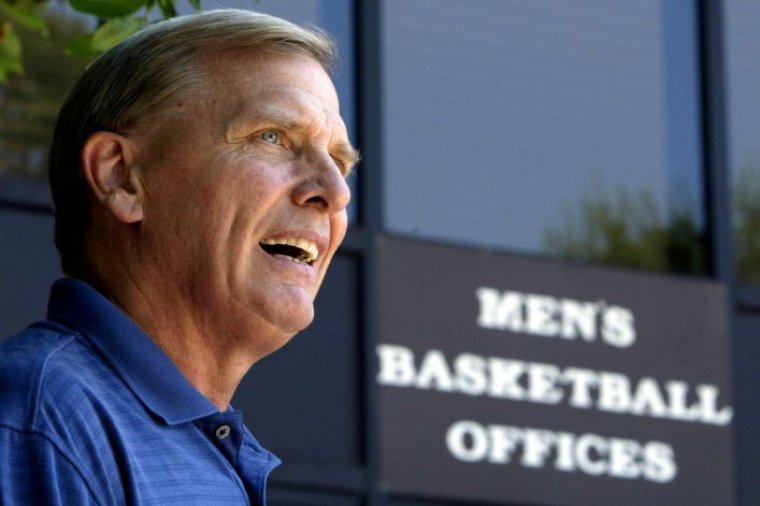 Former Baylor University basketball coach Dave Bliss has resigned from his head coaching position at Southwestern Christian University after issuing controversial comments in a recent Showtime documentary about the 2003 murder of a Baylor basketball player at the hands of his teammate.
It was announced Monday night that the 73-year-old Bliss offered his resignation from the Oklahoma City school, which participates in National Association of Intercollegiate Athletics and hired him in 2015. Although no reason was given for his resignation, it comes after Showtime aired its "Disgraced" documentary last month highlighting the 2003 murder of student-athlete Patrick Dennehy.
On June 12, 2003, Dennehy, a Baylor forward, was shot dead at the age of 21 by his teammate, friend and roommate Carlton Dotson. Bliss later stepped down as head coach of the Baptist university's basketball team after it emerged that he encouraged players to lie about Dennehy in order to cover up the fact that he was paying for Dennehy's scholarship. Bliss claimed that Dennehy was selling drugs, which was a charge leveled without evidence.
Bliss agreed to be interviewed for the Showtime documentary about the ordeal and the documentary featured a number of interview segments with Bliss and others involved in the scandal. During a moment that Bliss thought he was off camera, he again claimed that the deceased was a drug dealer.
"He (Dennehy) was selling drugs. He sold to all the white guys on campus," Bliss asserted. "He was the worst."
In a separate phone interview with the Houston Chronicle, Bliss doubled down on his claims made in the documentary.
"He failed numerous drug tests," Bliss said. "I let his parents know when he failed those tests. Things escalated from there. All I did was repeat what players told me. I stand by what I said."
However, others in the documentary, including Waco police, said that there was no evidence to suggest that Dennehy was dealing drugs.
According to Sporting News, after Bliss was caught on tape trying to convince others to lie about Dennehy being a drug dealer, the NCAA investigated the Baylor basketball program and found that there was rampant drug use within in the program that was being overlooked by Bliss and his staff who failed to "exercise institutional control over the basketball program."
"What I did was, I got in the mud with the pigs. I paid a price and the pigs liked it," Bliss said in the documentary.
After Bliss submitted his resignation, Southwestern Christian University President Dr. Reggies Wenyika issued a statement.
"I accepted Coach Bliss' resignation earlier today and our prayers and wishes are with him as he transitions," Wenyika said. "As president, I would like to reiterate the University's commitment to ensuring the success of our student athletes on and off the field or court and look forward to the next participation season with new leadership in our men's basketball program."
In an interview with Houston Press, the documentary's director, Pat Kondelis, explained why he chose to include Bliss's "drug dealer" remarks in the documentary when Bliss specifically requested to go off-camera.
"That was just so shocking and so strange, that's why we decided to put it in. I felt like if I didn't put that in there, then I'm just a mouthpiece for Dave's propaganda," Kondelis said. "If I don't show the audience this is what he's actually saying, his body language changes, the inflection in his voice is different, this is really him."
"He sees himself as a victim," Kondelis added. "There's some truth to what Dave says. Every coach cheats. That's something that he told me many times — 'I didn't do anything differently than what any of these coaches do on a daily basis but for the coverup.' Dave went way farther than anybody really has, and this became the biggest scandal in college basketball history. But Dave doesn't take any responsibility for what happened. He still does not."