Former Christian Country Singer-Songwriter Resurfaces as Gay, HIV-Positive Folk Singer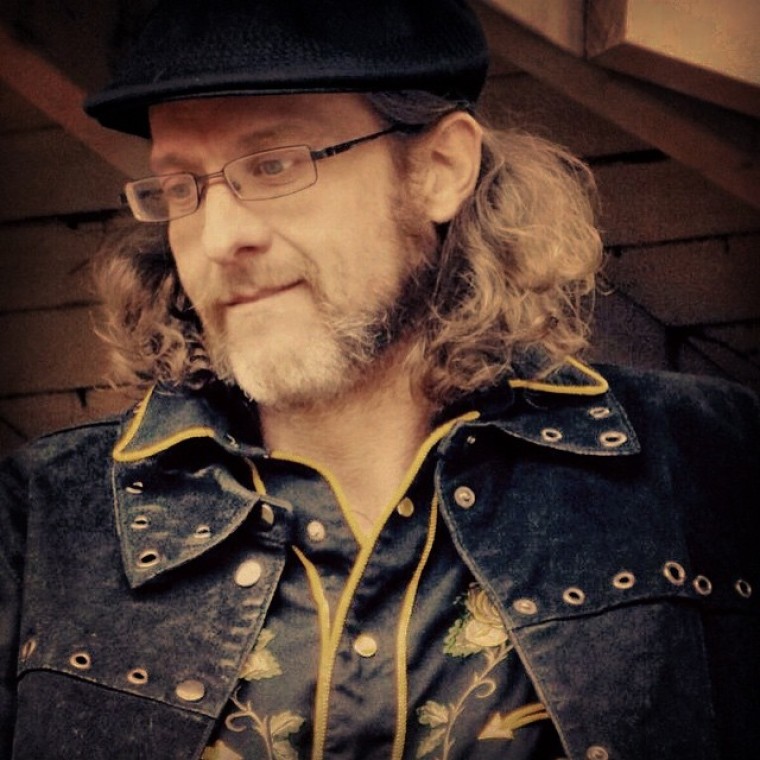 A former Contemporary Christian country singer, who disappeared for years from the Nashville music scene since 2005, has resurfaced as a gay and HIV-positive folk singer.
As HIVPlus Mag reports, singer-songwriter and pastor's son Byron Rice was a mainstay in the Nashville Contemporary Christian music scene for about a decade under the name "Byron Keith." He toured all over the world and released eight albums featuring songs that explained his personal relationship with God, such as his 1997 debut title track "Here Inside My Heart."
After getting married, having kids and going through a divorce, Rice went on a hiatus from the music scene in 2005. After about seven years off from touring, the singer returned to the music scene as an openly-gay and HIV-positive folk singer, using the name Byron Rice.
Rice told the website that his divorce kicked off a string of events that led him to take his seven-year hiatus in order to reevaluate his inner feelings and his life. He admitted that his divorce was caused by the fact that he held deep homosexual urges but said that his ex-wife was understanding and has remained his friend.
After his divorce, Rice, a life-long self-professed Christian, had difficulty finding acceptance from many churches simply because he was a divorcee. The churches did not even know that he was gay, as Rice did the best he could to hide the fact that he was gay. However, word that he was gay eventually spread thanks to the loose lips of a trusted pastor.
"My wife and I had been working through the process of [divorce] and my obligations as a Christian country artist. Unfortunately, my accountability pastor decided to spread the word, and so it was a hard last year between us," Rice said. "So, between being told I wasn't a man of God anymore, and that I wasn't welcome at a lot of churches because I'd gotten divorced — they didn't even know I was also dealing with the fact that I was gay, and we were trying to deal with that issue as well — it was definitely a hard time. I just basically didn't have anything relevant to say anymore, because I'd been beaten down by so many people."
While Rice was on his break from his music, he took a crack at acting. But during his time as an actor, he was forced to deal with another fact of his life that he wished to keep hidden. When he was working on a production of the musical "Rent," one of his costars objected to working with Rice because he was HIV-positive.
"That kind of put me back in a spiral," Rice explained. "I felt basically, right back in the same place I was when I left the Christian music industry. I felt I didn't have a place to fit now in the acting community. Through that, I started to write a lot more."
As Rice began writing more songs about his frustrations as a gay and HIV-positive man, his manager, Kevin Garrett, had him record an album, which was entitled Lost in the Woods, released in 2013.
Rice explained that the album addresses how he found his own sense of spirituality and a new understanding for the importance of the perspective of his songwriting.
"For me, Lost in the Woods is about [when] I had to go and find my space, my spiritual space, and my own personal space. My friend had invited me out to an event in the woods here in Tennessee with a group of very loving hippies," Rice said. "And through that experience and sharing music and all of that, it was the beginning steps of me starting to come back to realizing that I had a lot more to say. That I was relevant and that I did have something that was about my life experience that would help other people."
Although some of his songs address the trials of a gay man with HIV, Rice still writes and sings about the love of God. In the song "Yesterday, Today, Forever," Rice writes about how God still loves him even after all the emotional distress he's been through.
"It's easy to forget that God is always there, and through all of this stuff that I went through, it was very easy for me to not see God in it," Rice explained. "And that's what that song is about. Saying sometimes I forget that God is there, and I need to remind myself that he said he's there every moment of the day, and he's going to be there every moment of the day. He's there through all of the pains I go through with HIV, and he's there for all of the rejoicing I get to have when it's undetectable."