Former Christian Singer Jennifer Knapp at TEDx Talk on Coming Out as Lesbian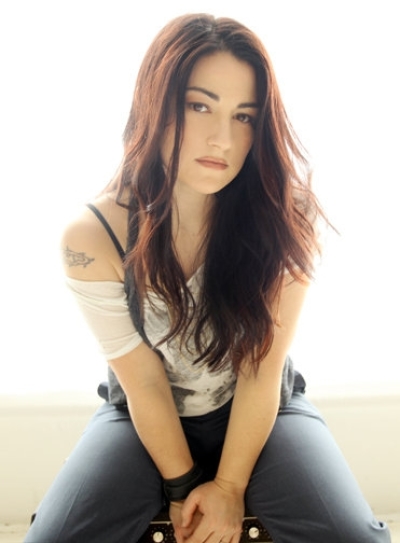 Former Christian singer Jennifer Knapp, who came out as a lesbian a few years ago, spoke at a TEDx Talk at the University of Nevada, sharing about her fear as she sang a love song for another woman for the first time in front of a largely conservative Christian audience.
"I'll never actually forget the first time I played that song in front of an audience after 20 years of experience of coming up on stage ... my hands were sweating, my knees were shaking, I was absolutely terrified because this the first time I'd ever put anything even remotely close to the intimate feelings of my heart about somebody that I had loved," Knapp told the audience earlier this week, after singing that song.
"And that was for another woman, and I thought everyone is gonna see through me, [that] it was definitely a gay song," she said. "With the largely conservative Christian audience that I had, I thought pretty much I had a 50 percent opportunity of somebody throwing a shoe at me, having people walk out," Knapp said. "It was a pretty terrifying experience."
Knapp, who rose to stardom in the Christian music industry in the late 1990s after signing with Gotee records, added that it was as if she became part of a demographic rather than being seen as a normal human being.
Her history includes over one million albums sold with her three releases – Kansas (1998), Lay It Down (2000), and The Way I Am (2001). In 1999, Knapp won her first Dove Award for Best New Artist. The Kansas-born musician later scored a Grammy nod in 2002 and another Dove nomination in 2003.
She left the scene in 2002 due to stress and in 2010, she came out as gay. However, she did not denounce her faith.
"It's difficult for prejudice to survive proximity," Knapp said at the TEDx event. "If you learn to tell your story and in turn have a genuine curiosity about somebody else's story and adventure, it's really difficult for us to maintain our prejudices in that environment."
Last August, Vicky Beeching, a well-known Christian musician in the U.S. and the U.K., revealed that she is a lesbian and proclaimed, "I feel certain God loves me just the way I am."
In December, Knapp told host Matt Carter on the Bad Christian Podcast that the church should be willing to accept LGBT people. "I do think the conversation is important. It's not only one in terms of social consciousness, I think it's an opportunity for the church to be really receptive to what it means to be kind and to be compassionate to the real life goings on and the spiritual of every one of its people."
In 2010, Knapp told Christianity Today: "I'm just a normal human being who's dealing with normal everyday life scenarios. As a Christian, I'm doing that as best as I can. The heartbreaking thing to me is that we're all hopelessly deceived if we don't think that there are people within our churches, within our communities, who want to hold on to the person they love, whatever sex that may be, and hold on to their faith. It's a hard notion."