Former Nickelodeon Producer Starts Family Streaming Platform to Help Kids Avoid Exploitative Content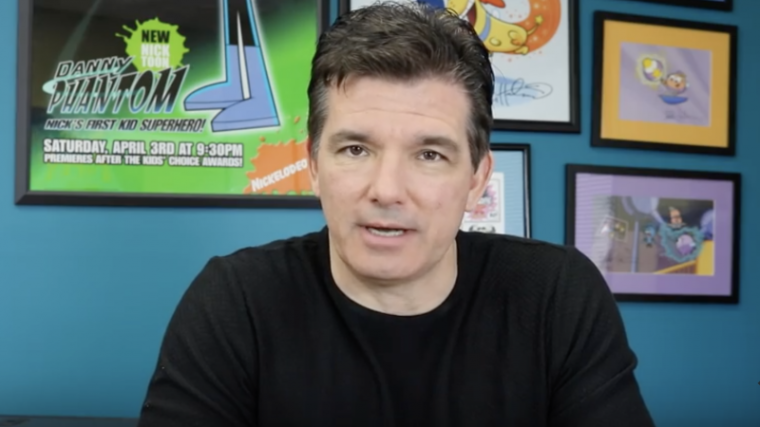 Former Nickelodeon producer/creator Butch Hartman announced he will launch a 24/7 streaming platform named Oaxis Entertainment where families can safely view content without being bombarded with inappropriate themes.
Hartman is the creator of some of Nickelodeon's biggest animated series — "The Fairly OddParents," "Danny Phantom," "T.U.F.F. Puppy and Bunsen." He announced earlier this year in a YouTube video which has amassed almost six million views that he was leaving the popular kids network.
Now, the popular animator has launched a Kickstarter campaign where he's hoping to raise over $250,000 in 30 days to help fund the development of Oaxis TV, a subscription-based platform. With the funds raised, Hartman said he will hire creative producers and staff to generate original content, and acquire material that aligns with Oaxis' family-focused mission.
Hartman merged the words Oasis and Axis to come up with the name Oaxis representing a "safe space" in a content world. The family man wants his new platform to be a place where kids and parents can be entertained without being "inundated with exploitative or violent content."
"I've been in the entertainment industry for 30 years. When I grew up family entertainment was the norm. You really had to look hard to find something inappropriate," Hartman said in the Kickstarter campaign video. "It seems like today's shows are meant more to shock people then uplift and inspire them."
"The smartphone has become a gateway through which all kinds of questionable influences can enter," he continued. "Family time barely exists anymore. It's ironic that in an age where everyone can be instantly connected, the family unit is more disconnected than ever."
The Michigan native said his goal is to "impact culture," regardless how difficult that task is.
Oaxis Entertainment's programming will include everything from animated series, drama, comedy, feature films, sports, fitness, reality, news, video games, and more. Furthermore, the platform will stand out by having a user-based upload feature that will allow users to add their own family-focused content for others to enjoy. All content submitted will go through the "Oaxis filter," to ensure that everything uploaded is suitable for viewers of all ages before it becomes live on the platform.
"As a family man working in Hollywood my goal has always been to provide quality entertainment that everyone can enjoy," Hartman maintained in a statement shared with The Christian Post. "With Oaxis, I now have an opportunity to give families the chance to connect and experience quality entertainment together again."
Hartman is looking to launch Oaxis in 2019. For more information, visit the Kickstarter campaign.