Former POW Jessica Lynch Starring in New Christian Film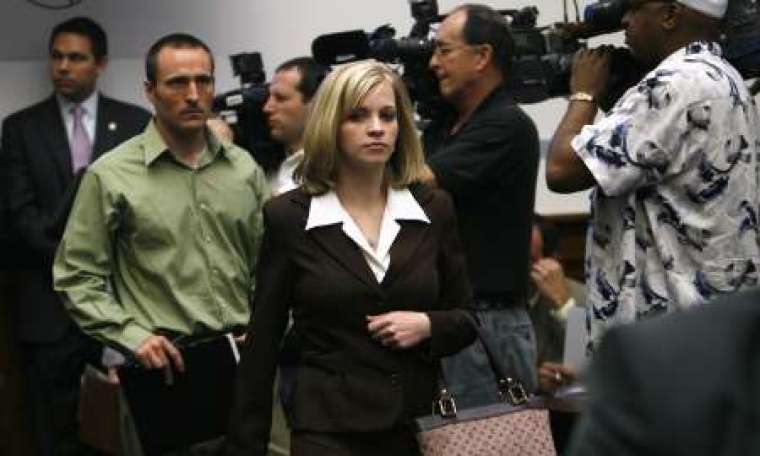 Former prisoner of war Jessica Lynch notched her second role in a Christian film titled "One Church."
"One Church" is a political thriller that "tells the story of a prominent Christian family that creates a religious revolution, a revolution that demands all pulpits in America must preach oneness of religion," according to the press release. Lynch plays Beth Bartlow, the daughter of the president.
Lynch says she is enjoying playing the lead role, but she isn't sure if acting is in the cards for her going forward. "It's a lot of stress," Lynch told The Associated Press on Tuesday. "But I have to say I've had fun with it and it's an opportunity. I'm one of those people who says 'Never Say Never' and you never know where life will take me."
She was surprised by the offer to play the role and said she felt that it was pushed onto her. "I was kinda thrust into it," Lynch said. "I didn't really have the option. It's like 'here ya go'. Like everything else I've done in life, I think perseverance is my life motto now, having that never give up attitude and going for it."
Lynch first played a role in the film "Virtuous," where her speaking part was loosely based on her experience in Iraq. She was captured during the Iraq War back in 2003 when her unit took a wrong turn and was ambushed. She suffered two spinal fractures, nerve damage and a shattered right arm when their Humvee crashed during the firefight. Eleven U.S. soldiers were killed and six were captured, including Lynch. She was the first successful prisoner of war rescued since World War II and the first ever to be a woman. The story of her rescue made her an overnight celebrity.
Lynch feels that her speaking engagements and traveling were never things she imagined doing but is enjoying them nonetheless. "It gets easier with every appearance, every speech," Lynch explained. "It's kind of fun now. It's something I never thought I would do in my life."
"One Church" is produced by Morgantown, West Virginia-based company J.C. Films. The movie is wrapping up filming in Rock Hill, South Carolina.
J.C. Films President Jason Campbell met Lynch while he was in West Virginia promoting the film "Finding Faith.". He offered her a spot in his next project "Virtuous," and the rest is history. He believes that she is a "natural."
"She's a prime example of what a role model should be for our young people. The combination of the kind of movies that we're making fits right into who she is," said Campbell, who likes to cast a lot of the same actors in his films which he feels helps foster a better working environment.
"That takes the edge off a lot more when you're with a group of people that are all like-minded in making this film that hopes to change the culture," Campbell explained. "Everyone there is your best cheerleader."
"One Church" is set to show in churches across the nation in 2015.